Welcome to WeatherAction

- world leaders in Long Range Weather & Climate Forecasting
Piers Corbyn, Managing Director and founder of WeatherAction presenting at #ElectricUniverse Conference 2014

Welcome to WeatherAction! On our site you can keep up with the latest news, videos, comments and reports of weather and related solar activity and give your own observations and comments via the Latest Comment blog (Right) and read WeatherAction news-pdfs in the
'Latest
' tab.
Our twitter feed - @Piers_Corbyn and
facebook page
also carry leading weather and solar activity forecast reports and news.
We sell web-accessible long-range monthly forecasts for Britain & Ireland, Europe, USA and special forecasts of 'Red Weather periods' and related increases in Thunder/tornado and EarthQuake risk (called 'RTQ' / World Extreme Events forecasts). These are available monthly with normally 8 weather sub-periods per month via the web - up to 30 days ahead (45days for UK & Eire). For more details and to subscribe click
here
.
Our forecasts, which have independently proven peer-reviewed significant skill - unlike all others in the field (see
forecast accuracy
) - are based on our revolutionary Solar-Lunar-Action-Technique (SLAT) which is increasing in scope and skill as our researches advance. Useful presentations on SLAT and WeatherAction forecasts are in the
- See
VIDEO
of Piers Corbyn presentation to 'The Greenest Event', Johannesburg South Africa June5 2012 and more recent Video Links (Electric Universe conference USA March 2014) listed on Right.
-
Presentation
pdf submission to the UK Parliamentary enquiry into the supercold and snowy Dec 2010 - the coldest December for 100 years - which WeatherAction predicted ahead of all others -
WeatherAction is involved in the Global Warming /Climate Change debate where we point out that the world is now cooling not warming and there is no observational evidence in the thousands and millions of years of data that changes in CO2 have any effect on weather or climate. There are no scientists in the world who can produce such observational data. There is only effect the other way, namely that ocean temperatures control average CO2 levels. Boris Johnson, the Mayor of London has expressed interest in what we say:
see article
Thank you, Piers Corbyn, MSc (astrophysics), ARCS, FRAS, FRMetS
Director WeatherAction
Forecast Subscription access details - ensuring you get your updates
30d forecasts

:
Access is to 28th of last month subscribed (uploads ~29-31st)
45d (BI) forecasts

:
Access is to 14th of last month subscribed (Uploads ~15-17th)
- so that next month which loads 15th onwards is excluded. 30d for that month is also loaded.
75d (BI) forecasts

:
Access is to 14th of month before last month subscribed
- so that next 75d month which loads 15th onwards is excluded.
100d (BI) forecasts

:
Access is to 21st of 2nd month before last month subscribed
- so that next 100d month which loads 22nd onwards is excluded. 75d loads on ~15th
AND

45d access is given to 14th of last month subscribed
so 45d, 30d forecasts for the months load.
AND

45d access is given to 14th of last month subscribed
so 45d, 30d forecasts for the months load.
WINTER ONLY (BI) (started as up to 200d) forecasts

:
Access is fixed to 28 Feb 2015
First updates + extra detail for all months Dec, Jan, Feb and all normal updates around 15-17th, 22nd and end month will get 100d, 75d, 45d, 30d updates.
March Br+Ir 2015 and beyond Forecasts
are available directly via WeatherAction office 02079399946
piers@Weatheraction.com
. March (3pages) is issued 19Sep
"World hottest ever"?
- IT'S A LIE !
built on:- BAD SCIENCE, Data Fraud and a brainwashed public
by:- Carbon Tax grabbing Govts, Big Oil and Self-Serving deluded Green Fools
Support
#CLimateTruth!
- Get the FACTS below
2nd Pinned Comment 12 Nov
re WINTER 2014-2015 Britain & Ireland (and implications for Europe)
Piers Corbyn Says Met Office Winter Forecast is "Foolish babble from deluded charlatans and should be ignored absolutely".


"All the Met Office warnings of extreme winter or summer seasons since 2007 have been the oppsite to what took place - recall the 'BBQ'/fine summers which turned out as floods (2007, 2008, 2009, 2012) or the mild near-snow-free winters (in line with Co2 warmist catechism) for 2009-10 and 2010-11 which in reality had record cold and snow - and so the list goes on", said Piers at WeatherAction's London Bridge Office 12th Nov.
"The problem for the public is that because this cabal of charlatans (as far as long range forecasts go) are shovelled so much money from the public purse they feel a need to say something. In reality the public are being robbed to be misled and the recent abomniable announcment of £97Million on more Met Office super-computing means the public will be misled faster.
In terms of the actual MO forecast we must first be clear that whatever they say has no statstical merit or in their case they have a record of negative skill (whereas WeatherAction has a proven success record and got all the extremes listed above correct for example).
For this particular winter the "milder (at least till New Year)-wetter and windier than normal" prognosos has we would estimate only a 5% chance of being confirmed.


Weather Action is 95% confident that the MetO forecast will fail.
The winter extra money to NHS will not be enough.
Govt reliance on
#MetOffice
mi
sguided Co2-warmist-no
nsense 'Forecasts' will cause more suffering and deaths which could be avoided if politicians had the guts to lance the boil of the
#Co2Con
.


One must ask is the Govt using MetOffice forecasts t
o advise on how much extra cash the NHS needs this winter, and if so WHY?


We wish we had the public funding to release our forecasts for free.
We cannot do that, neverthless we are now releasing:-
The whole winter package of all winter months forecasts for Britain + Ireland now and all updates of more detail as they are issued for only £90, a 55% reduction (see below).


The reasons why the Met Office long-range prognoses will continue to fail and the BBC will never have an honest informed scientific debate involving WeatherAction on the matter is:-


(i) They are tied to the CO2 warmist view of weather which can never accept solar activity drives it, so hey are unable to even consider what is needed to put forecasts right in medium and long range.


(ii) Their back-data and models are warped by CO2 warmism and data fraud and cannot cope with the wild Jet Stream behaviour now dominating world circulation and which will continue for two more decades as the world goes further ino 'Mini-Ice-Age' type circulation. The wild Jet Stream behaviour is understood and was predicted by WeatherAction but is completly 'out of the box' as far as standard meteorology and Co2 delusional warmism is concerned.


(iii) The BBC will suppress honest debate on the matter because they are wedded to CO2 warmism and support for the Govt and BigOil desire to have a high energy price economy which subsidises stupid money-wasting activity such as wind-farms.


Link:
http://
www.telegraph.co.uk/topics/weather/11220184/Met-Office-says-winter-will-be-wetter-and-windier-than-usual.html
The fight for Evidence-based Science -
- Exposing the Lie of 'Man-Made Climate Change'
For more recent specific news/comments on this vital issue see News on RHS this home page at times.These news pieces gives a good summary on why the 'theory' of so-called Man-made Climate Change is delusional nonsense.
05 Jan (later) 12th day of Xmas


The utter disgrace of Official temperature "reports" -

~30% of USA data stations are now FABRICATED Data

Data fraud is at record levels in 2014

To see the record levels of fraud now perpetrated for USA date

(let alone UK and other Met Offices around the world and world bodies)
Go to:-

http://stevengoddard.wordpress.com/2015/01/05/ncdc-breaks-their-own-record-for-data-tampering-in-2014/

and see a flip-flop of adjustments upwards which corresponds to CO2 amounts!! LOL

BBC Science-Deniers Lie again on Climate Change & Extreme weather
On

Sept 10

In keeping with their deluded stance that all weather extremes are CO2 extremes and their
Goebbels-esque approach to hit the public with the biggest climate lies as often as possible Roger Harrabin (BBC Environment Correspondent) gave a predictable double whammy of dishonesty on the extreme weather events in Asia and around the world.
He said on BBC TV News that
As the the world continues to warm the incidence of extreme events such as in recent days will increase.
FACT
The world - using real data - is not warming
- and has not been doing so for 18 years. Even under fraudulent UN-MetO-NOAA manipulated data the world is not warming. See
http://www.weatheraction.com/docs/WANews14No11.pdf
and
links in Article about BBC-MetO charlatan John Hammond's Science Denialist claims, in WeatherAction blog
http://bit.ly/1xKYPrJ
(sec3).
The United Nations Intergovernmental Panel on Climate Change (IPCC) predicted global warming would impact winters. "Milder winter temperatures will decrease heavy snowstorms,"
IPCC
stated quite plainly
in its 2001 Third Assessment Report. IPCC's prediction has two components: (1) global warming will cause milder winters and (2) global warming will cause a decline in heavy snowstorm events. These two predictions are clear and unequivocal.

BOTH HAVE FAILED TOTALLY
FACT
Changing CO2 has no effect
The Models used by the Met Office and UN's Climate Committee (the IPCC) show CO2 levels have no effect on the Jet Stream or extremes which come from the Wild Jet stream changes they fail to predict.
It is standard meteorology that the recent wild weather extremes and contrasts follow from the wild Jet Stream behaviour. THAT Wild Jet Stream (Mini-Ice-Age) behaviout was and is regularly predicted by Piers Corbyn's Solar-Lunar approach and is nothing to do with CO2. See
http://www.weatheraction.com/docs/WANews14No06.pdf
& Piers' video
http://bit.ly/QS0k34
The claim that these extremes are driven by CO2 / man made Climate Change is a brazen lie for which there is no evidence or scientific paper which demonstrates a link in the real world.
Harrabin is a Science denier and we challenge him - along with BBC- MetOffice's John Hammond to justify their case in public debate on their misleading claims which are a disgrace to the BBC, Met Office and world science.
Useful information + Links
( i ) RECENT TOP VIDS + PDFs
by Piers Corbyn - short links
- Electric Univ Pres
htt
p://
bi
t.ly/1nJecee
22,465 hits Dec4
- CO2 Scam Nailed

http://bit.ly/QS0k34

16,755 hits Dec4
http://www.weatheraction.com/docs/WANews14No11.pdf
http://www.weatheraction.com/docs/WANews13No43.pdf
(ii) BigOil backs the CO2-Climate Change Scam all the way
because it ensures high energy prices and massive value for much of their otherwise worthless assetts in less accessable oil and gas fields.
See these BP links as an example
http://www.bp.com/en/global/corporate/sustainability/the-energy-future/climate-change.html
http://www.bp.com/content/dam/bp/pdf/sustainability/issue-reports/CDP_2013_questionnaire_response.pdf
(iii) Other links on data massaging / fraud:
http://www.telegraph.co.uk/earth/environment/10916086/The-scandal-of-fiddled-global-warming-data.html

http://weatheraction.wordpress.com/2014/08/23/australian-met-office-accused-of-manipulating-temperature-records/

http://stevengoddard.wordpress.com/2014/08/22/thermometers-show-that-the-us-has-been-cooling-for-nearly-a-century/
(re
United States Historical Climatology Network
)

WATCH USHCN FRAUD SWITCH BELOW

(For 'Final' read 'Fiddled')
Read artcle(s) for glaring evidence of fraud perpetrated by data 'selection/de-selection', and

'adjustments'/
modifications/'corrections' to make past processed 'data' colder and present warmer than objective honest records.
CURRENT-RECENT Top Solar and Weather data Links
From
http://services.swpc.noaa.gov/images/
Solarwind impact predictor
Solar System Map:
http://www.hamqsl.com/solar1a.html
Solar Wind properties
REDTRACE
(below)
Magnetic Field Bz negative = strong SolarWind-Earth connection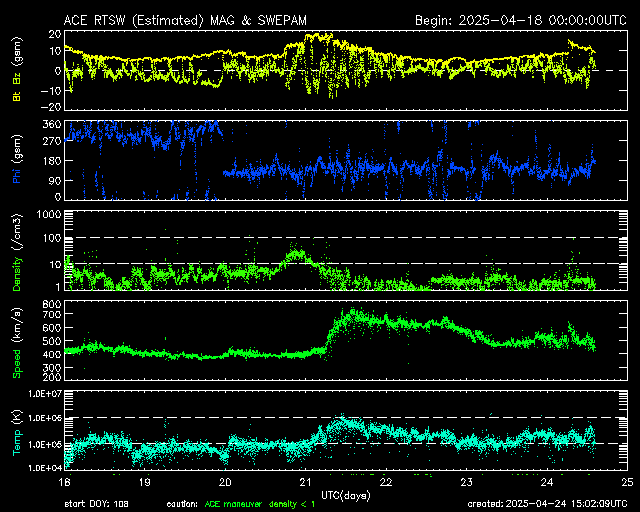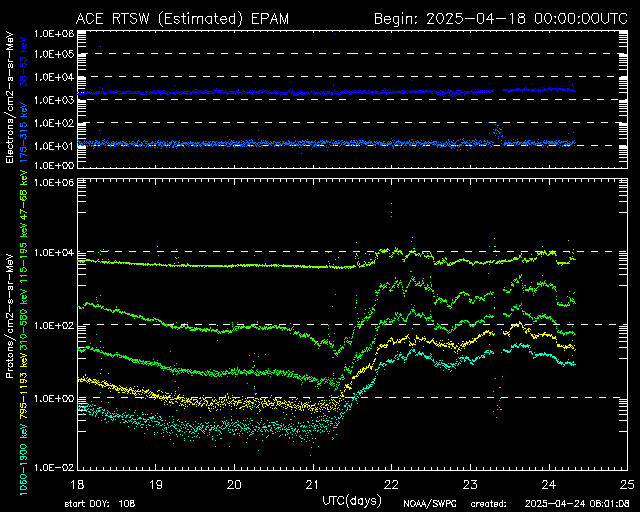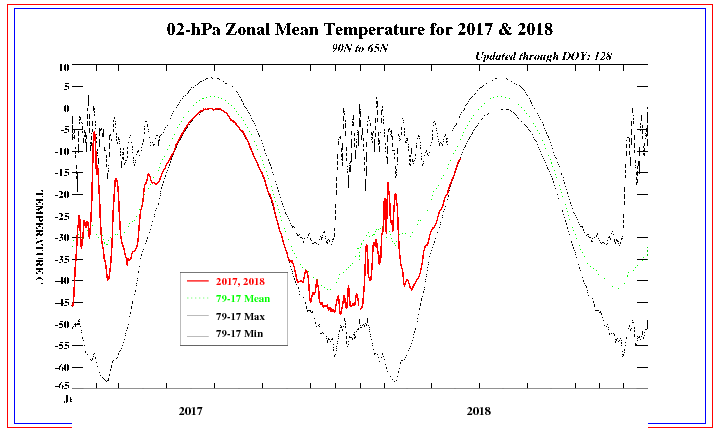 http://www.cpc.ncep.noaa.gov/products/stratosphere/temperature/02mb9065.gif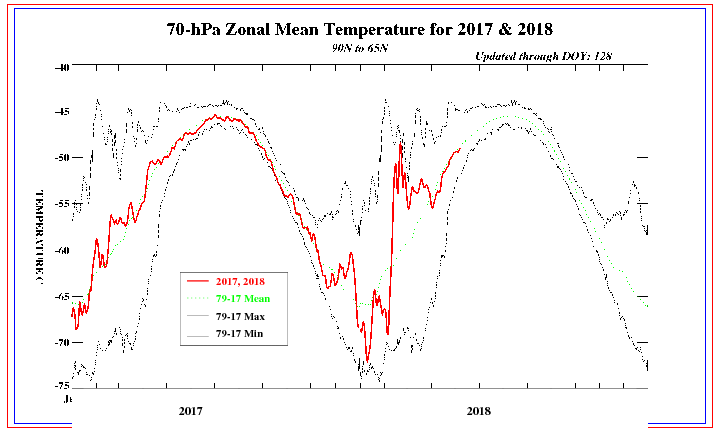 http://www.cpc.ncep.noaa.gov/products/stratosphere/temperature/70mb9065.gif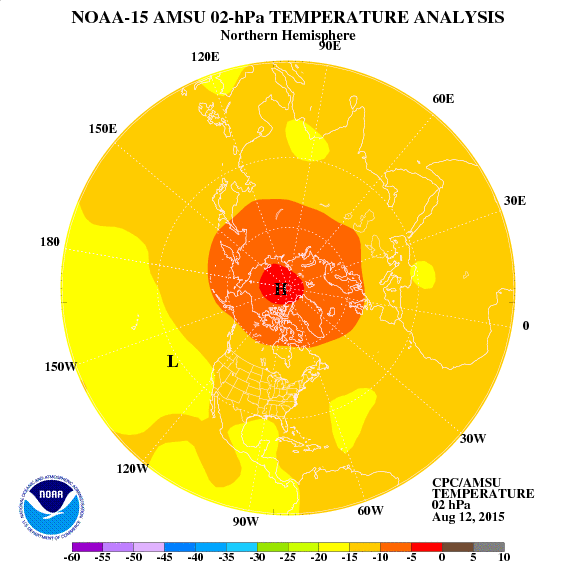 From
http://www.cpc.ncep.noaa.gov/products/stratosphere/strat_a_f/gif_files/n15_12z_amsu_t02_nh.gif
WeatherAction RED WEATHER WARNINGS
WeatherAction
Red 'Solar-activity Effect'
/
'RedWeather'
periods*
- of weather & solar-geophysical activity warnings are the world-leading predictive parameters in LongRange Sun-Earth relations.
*These are uniquely predicted by WeatherAction and no others using Piers Corbyn's Solar-Lunar-Action-Technique.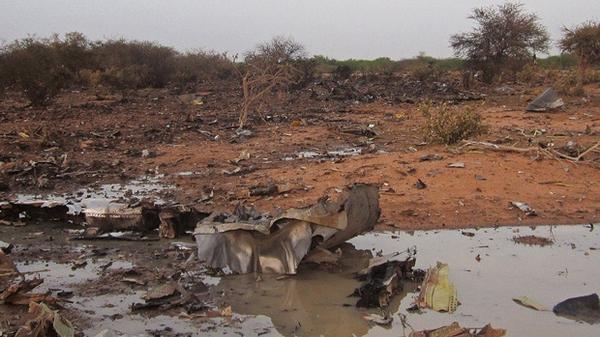 WeatherAction
Top/Major Red (R5/R4)
periods* warning of possible extreme weather events have received acclaim for reliability and timing in the last year.
Red Solar-Weather Periods - Special interest to Airline polits and crew and frequent fliers
WeatherAction TopRed, R5,

periods show greatest risk of

dangerous t

hunderstorms

and

turbulence in airflight.

The 2 most serious thunderstorm caused air disaters since 2009 were in WeatherAction

'TopRed' R5 periods

...

There is increased interest in WeatherAction

'RTQ' (RedWeather, Thunder/tornado. Quake(trails) Risk)

forecasts for air travel and activity.

RTQ forecast are published as a monthly table with a news page which is available alone as a forecast and also included with Eu-Full and BI 45d,75d,100d forecast services.

WeatherAction

R5,R4,R3...

values are included in ALL forecasts 30d, 45d, 75d, 100d ahead and some indications further ahead along with associated solar / aurora / geomagnetic events.

The next serious Redweather periods are available in all Foreacasts
Weather
Action
=>

www.WeatherAction.com email
Piers@WeatherAction.com
The LongRange Forecasters

Delta House, 175-177 Borough High Street. London SE1 1HR


+44(0)2079399946 +44(0)7958713320 http://twitter.com/Piers_Corbyn


WeatherActionNewsRoom

- Feature News-articles and Extra reports for this blog

http://weatheraction.wordpress.com



Latest

Reader-User Comments

- superbly

informed

=> Foot of this page


2. Co2Con Nailed

http://

bit

.ly/QS0k34
VIDEO

WeatherAction meeting with Roger Helmer MEP on energy policy (also report below)



WeatherAction LongRange forecasts
give a possible likely weather scenario (+/-1d) in typically 8 time periods per month for Britain+Ireland, Europe, USA regions.

They are

NOT

substitutes for short range detail

but provide a likely scenario for LongRange decisions and choices and are normally more accurate and applicable than standard meteorology on all time scales from months ahead to 5days ahead.
From then WeatherAction Solar factors (which are included in all forecasts) give advice which point to impro

verments on short range model forecasts. Comments and news here and in blogs linked below deal with both LongRange Forecasts and medium-short Weather and geophysical effects of solar factors in Br+Ir, Europe, USA and across the world.


THURS MAY 28th - WED MAY 27 <=


=>

Top Red R5 period May 26-28th is hitting hard now

- see USA and other events and reports and in Reader Comms now (27th...)
2015 MAY17 RedWeather Forecasts are back and FREE TODAY == NewSLAT12a May Update == APRIL 23... StGeorgesDay & onwards. Weatheraction advances BI, Eu and USA with SLAT12


Weather Warning News: Red weather

R4

period 23-25 May confirmed

with extreme events USA and greater levels of frontal activity in BI+Eu than short range TV forecasts expected - see News reports, twitter feed

@Piers_Corbyn

and reader comms (link below).


=> Are You ready for summer (NH)?? Brill half price offers still on - includes extensions of existing subs - see below

or Hot link

:-
>>> Click here to get prices, buy forecasts and donate to WeatherAction Research

<<<


Offer remaining for a few more days


FRID 22 + SAT 23 MAY
A new glacier is Forming in Glencoe, Scotland!
This is a Mini-Ice-Age / Wild Jet Stream age phenomena!
See Reader comms, Lee Barrett 21 May, Piers Comm 23 May, Ron Greer 25 May via link:-


Sat 23 to Mon 25 MAY

is a WeatherAction

Major 'Red Weather' period

. This means that rain, hail, winds, thunder, tornado risk and frontal activity will be more severe than standard forecasts expect from a day or so ahead.
For

Br+Ir and NW Europe

the fronts attacking Scotland + Ireland and N/W parts (as in WeatherAction Long Range forecast) and consequent rain hail thunder and winds will be more active but may still be notably suppressed in S/E parts by higher pressure (bigger pressure gradients) as they pass

through

Ireland and Britain into Europe.
For

USA and all parts of the world

as in WeatherAction warnings standard Met forecasts for any regions of unsettled weather including Tropical storm / Typhoon development will need to be upped in intensity in the period 23-25th.

Major Earthquke Risk

also increases in the period.


MON 18, TUE 19, WED.... (some loaded Fri 15th) Loads more forecasts and opportunities



TOP PRAISES FOR WeatherAction USA MAY Forecast from BobWeber see Comm 18 May - Click on:-
2015 MAY17 RedWeather Forecasts are back and FREE TODAY == NewSLAT12a May Update == APRIL 23... StGeorgesDay & onwards. Weatheraction advances BI, Eu and USA with SLAT12



>>> ALL FORECASTS

G

o to

http://bit.ly/1bAYTtM <<<




NEW BE READY FOR SUMMER FAB OFFERS!

ALL Services - Eu, BI, USA.....

6mths for 4 & 12mths for 6
- ALL EXTENSIONS of Existing subs included

- Your new sub is taken from where old one will end
-

Most popular deals are 12m subs to: Eu full forecasts, B+I 45d, USA 30d and the Br+Ir WHOLE-SUMMER-NOW 3months of forecasts (now upgraded for July and soon August to SLAT12a)
-

IMPORTANT: June has now been upgraded in 45d service to SLAT12a


FREE

with ALL Subs (

inc Extensions

)
WeatherAction

Red

Weather periods seperate '

RTQ

' forecast -

R

ed

weather,

T

hunder/Tornado, Major Earth

Q

uakes -
and includes warnings of Tropical Storms / Typhoon cyclogenises and Rapid Development, vital in coming TS/TC/Typhoon season and is
This free forecasts also is in ongoing Longer 6m / 12m Subs.
Worth £10/m Normally only in Services

: RTQ; Eu Full; BI 45d, 75d, 100d; and ALL Forecasts up to 100d.


Rest of MAY - Half Price BI, USA, Eu! Pass it on!



=> B+I 45d-75d JULY NEW SLAT12a forecast is loaded in popular 75d/60d forecast box

and all up to 100d
=> Europe & BI May "30d" style with mid-May

SLAT12a

update is i

n Services: Europe - Full & Regions Only and All Forecasts up to 100d ahead.
=> Europe May interesting possible

Pressure scenarios

with mid-month SLAT12a update is loaded in

Services: Europe - Full; BI 45d, 75d, 100d and All Forecasts up to 100d ahead.



>>> ALL FORECASTS

Go

to

http://bit.ly/1bAYTtM <<<
Current (15 May) Weather Comment - B+I and Eu - Implications
For Britain & Ireland and Europe the present weather 13-16th May is showing cyclonic Low rather than blocking High pressure over B+I of SLAT12.

USA patterns are essentially as forecast. Research into the error show it could be overcome by a modification of SLAT12 to

SLAT12a

which is a further stratospheric wind options factor.

B+I SLAT 12a UPDATE is now loaded in all BI Forecast services.

SLAT12a will be trialed to see if SLAT12 (which is an improvement on SLAT11) can be further improved consistently.


THURS 14 MAY (Further to

10, 11, 12, 13 MAY)
Solar wind speed and Geomagnetic activity ramp up (13th) and Weather goes wild across USA - Texas*, B+I heavy rain, Eu, New Zealand** and more - as WeatherAction important

RedWeather R4R5

periods confirmed -
*Map below today is 13/14th Texas USA time - ie in WeatherAction warned

R5

period
**

http://www.stuff.co.nz/national/68569615/live-north-island-weather-chaos-day-two

below



The periods:

R4 9-11th +/-1d, R5 13-16th+/-1d

are

described

in

WeatherAction Bi/Eu and USA forecasts as very active / dangerous and in these periods it is warned, correctly, that weather events including major hail, thunder and tornadoes would be more extreme than standard short range forecasts will expect from a day or so ahead.




See also twitter feed Houston floods and

http://www.bbc.co.uk/news/world-us-canada-32679986

for hail, tornadoes, thunder floods confirming WeatherAction warnings...


Post-election UK weather Comment & Piers Corbyn meeting News
"Weather during this new parliament will fluctuate wildly in the UK, Europe, USA and the world as will the political situation in the UK"

said Piers Corbyn

Sat 9 May.
The day before - 8 May - The 70th anniversary of VE Day - as final election results became clear - at 12 noon Piers gave a talk to students at The

Magna Carta School, Staines

, 'Gifted & Talented', programme, entitled "Global Warming - Fact or Fiction".
"It was a great pleasure to be there" said Piers, "We talked a bit about latest politics then discussed what is 'Scientific proof' and looked at real evidence for and against so-called man-made climate change and also the business-political factors which distort objective research and reportage of weather and climate. It was a great discussion with plenty of smart and well-informed questions".


Br+Ir longer ahead Forecasts:

September & October are available now by direct email subscription
The Society for Interdisciplinary Studies

Spring Sat 25 April meeting on Electric Universe - Bob Johnson & PiersCorbyn - was brilliant. There will be video reportage


Sat 25th 8pm Piers was on RusssiaToday TV on the giant Nepal

#Quake



<= click for active link


Important USA success Late April:-



Sat 28th and Sun 29th March
Welcome to This Changes Everything

#TCEUk

visitors following the event at Friends Meeting House, London Euston, 28 March.
3 people from WeatherAction attended, gave out informational leaflets and displayed placards and used Piers Corbyn's Jet-Stream Globe (older pic on LHS home page).
Piers made the basic point that while there were many important matters being discussed (eg defence of bio-diversity, Occupation-action against Social-Cleansing in London......) the attempt to promote and draw these things together under the delusional banner of Man-Made-CO2-Climate-Change would undermine the many and various campaigns and serves to make the top 1% richer through eg super-profits of high energy prices imposed by

Green-Austerity

so-called 'SaveThePlanet' policies. He asked:

Why does BigOil state Qatar fund AlJazeera the most CO2 Climate-Change obsessed ANTI Climate Realist TV Channel on the planet?
Useful LINKS




Piers' presentation ppt pdf to

Shropshire Farmers

27 Jan 2015:

http://bit.ly/1Hd77t3
- Top slides: 7 on WHY CO2 Theory fails; 15 on Jet Stream; 33 on Typhoon Haiyan 4-6... Nov 2013 which was powered up by a WeatherAction predicted TopRed(

R5

) - period nothing to do with CO2; 52-54 Total Failure of IPCC predictions.

- VIDEO

CO2 Scam Nailed

Piers Electric Universe production

http://bit.ly/QS0k34

20,353 hits Mar29 2015

- VIDEO Piers

Electric Uni Presentation

USA March 2014

htt

p://

bi

t.ly/1nJecee

26,761 hits Mar29 2015
Questions + Comments welcome via

ContactUs

link on home page or twitter

@Piers_Corbyn


Mon March 9th....Frid March 13th
NORDIC ENERGY TRADES Scandinavia
- with Maps 50d ahead & 30d ahead Europe (Full) updates,
APRIL AVAILABLE NOW!
and March Europe with Pressure scenario maps


SAMPLES of Nordic Energy Traders Scandinavia weather forecasts:
WeatherAction Feb 2015 Scandinavia

60d

ahead forecast

http://bit.ly/18Aovf3
WeatherAction Feb 2015 Scandinavia

40d

ahead forecast

http://bit.ly/1FLEjqM
Note these are in 3 map periods with maps. The new 50d service is normally in 8 map periods.
WeatherAction Feb 30d Full Europe Regions

http://bit.ly/1NKiI7K

(8 map periods)
WeatherAction January 30d possible Pressure scenario Euro maps

http://bit.ly/1C6GM1B

(8 periods)
G

o to

=>

http://bit.ly/1bAYTtM


Superbly informed

feedback & comms see

COMMENTS

below.
READ THIS from MetO trained former Observer!




-

On 06 Dec 2014, Richard Brown wrote:


"...Regards your comments Justin.....science can be manipulated to give results to suit.

I was trained by the Met Office

and took daily weather readings for over 20 years. I can tell you that all the data is adjusted for accuracy before being fed into their computer.

The max and min temps were always adjusted upwards

.

... I don't subscribe....yet, but I do take a keen in

terest in many weather websites including met office.

All other weather sites

need to take a close look at Piers and his team, because

they are falling well short of what gets forecast here..."

.


Latest Comment Blo
gs
Latest news