Welcome to WeatherAction
- world leaders in Long Range Weather & Climate Forecasting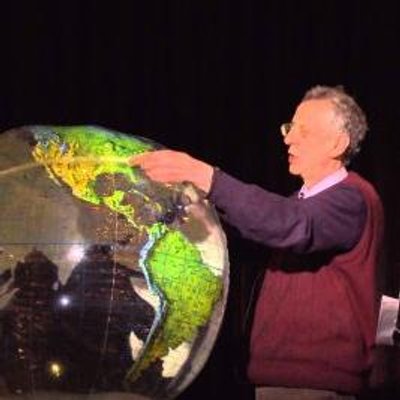 Piers Corbyn, astrophysicist, Managing Director and founder of WeatherAction LongRange forecasters
presenting at Electric-Universe Conference, Albequerque New Mexico USA, March 2014
Latest News + Videos, Get Forecasts with GREAT offers and Vital campaigns:-

#StopNewNormal-SaveLives

, Support PiersCorbyn Right to Protest Campaign + Court case**,
@
Action4Life_ , #
Scientists4Truth

and Comments Blog;
Go Right page =>=>
** Comment from Piers Corbyn:-
"
#Covid19
-Alarm has replaced
#ClimateChange
-Alarm as the main propaganda tool of the megaRich and Mega Corporations for their declared NewNormal / NewWorldOrder world plunder and control scheming to end democracy and destroy Rights.
"These are strange times indeed when a LongRange Weather forecasting company actively discusses such political things; but make no mistake the totalitarian nature of this NewNormal / NewWorldOrder project is THE end of Science and THE end of democracy.
Both ClimateChange propaganda and CV19 contagion propaganda rely on falsification of data and negation of evidence-based science. THAT REQUIRES the negation of democracy because it is through democratic debate based on evidence of the real world that science of the real world is advanced. Most academic institutions and official science and technology bodies are now prisoners of the propaganda machine and as in Nazi Germany - where 'contagion' was the key to coercion - and the Stalinist USSR, the "science" they propagate is for the political spectacle not the understanding of the living and physical universe."
For Missions Statement, background and ongoing solar wind and Solar-Geomagnetic monitoring see

below
WeatherAction Mission Statement
1. Long Range Forecasting.
WeatherAction will develop and extend Piers Corbyn's revolutionary world-leading Solar based method*
of Long Range forecasting to include all countries of the world months and years ahead particularly for

extreme and dangerous events

. The background physics principles behind the method
are available in presentations** and will be published in full in due course.
*Solar-Lunar-Action-Technique
**see eg
links on Right hand page
WeatherAction supports
True-Green-Policies
to defend biodiversity and wild-life and reduce chemical and particulate pollution and points out that

CO2 is not a pollutant but the Gas-Of-Life (plant food).
3. Evidence based science
WeatherAction defends evidence-based science and policy making as the ONLY science. WeatherAction completely supports campaigns for

GeoEthical accountability and CLEXIT - Exit from UN Climate Change Deals

and against data fraud and political manipulation of data and so-called scientific claims now dominating climate and environmental sciences. Evidence shows that man-made climate change does not exist and the arguments for it are not based on science but on data fraud and a conspiracy theory of nature. (see "Why the CO2 'theory' fails ", below)
HELLO! On our site you can keep up with the latest news, videos, comments and reports of weather and related solar activity and give your own observations and comments via the Latest Comment blog (Right) and read WeatherAction news-pdfs in the
'
Latest
' tab.
Our twitter feed -

@Piers_Corbyn

and
facebook page
also carry leading weather and solar activity forecast reports and news.
Long-range monthly forecasts for Britain & Ireland, Europe and USA are available with normally normally 6 to 8 weather sub-periods per month via the web with look ahead times up to 30d (days), 45d, 100d and 4 / 5 months. For more details and to subscribe click
here
WeatherAction forecasts, which have independently proven peer-reviewed significant skill
-
unlike all others in the field and proven skill in weather bets with William Hill (See forecast accuracy for references )
- are based on our revolutionary Solar-Lunar-Action-Technique (SLAT) which is increasing in scope and skill as our researches advance.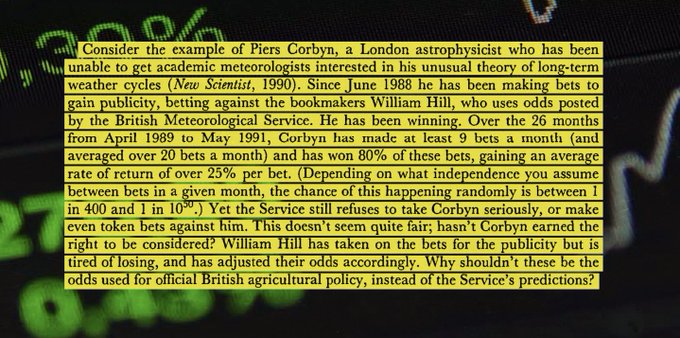 Useful presentations on SLAT and WeatherAction forecasts:
- See
VIDEO
of Piers Corbyn presentation to 'The Greenest Event', Johannesburg South Africa June 5th 2012 and more recent Video Links (Electric Universe conference USA March 2014) listed below / on right section of this homepage.
-
Presentation
pdf submission to the UK Parliamentary enquiry into the supercold and snowy Dec 2010 - the coldest December for 100 years - which WeatherAction predicted ahead of all others -
WeatherAction Long-Range forecasts are world leaders
They
give possible likely weather scenarios (+/-1d) in typically 8 time periods per month for Britain+Ireland, Europe, USA regions.
They are
NOT
substitutes for short range detail
but provide a likely scenario for LongRange decisions and choices

and are normally more accurate and applicable than standard meteorology on all time scales from months ahead to 5days ahead. WeatherAction are the only LongRange forecasts with proven peer-review published significant skill.
In addition to LongRange detail typically within 1 or 2 days resolution

WeatherAction Solar factors - R5, R4, R3...

( in all forecasts) give advice which point to impro
verments of short range model forecasts.
Comments
and news in forecasts and here and in blogs linked below deal with both LongRange Forecasts and medium-short Weather and geophysical effects - eg aurora - of solar factors in Br+Ir, Europe, USA and across the world.
Follow

@Piers_Corbyn

on twitter for very latest news and comment.
Note Piers' tweets/retweets of standard model output at times may not imply agreement but is more information since models change so much in this Wild-Jet-Stream / Mini-Ice-Age era.
ALL PAST FORECASTS are available

in the web access boxes for current forecasts and in the Forecast archive (Via Forecasts tab) as it updates.
Forecasts are normally for each MONTH and in (up to) 8 sub periods Br+Ir, Europe inc Scandanavia and USA.
In forecast access & notes BI, B+I, BrIr, Br+Ir = Britain+Ireland; Eu = Europe inc Scand.
30d forecast means current/next month up to ~30d ahead and is issued at ~end of previous month.
45d forecast means ~15d to 45d ahead and is issued mid of previous month; etc for 75d.
Forecasts issued can include re-issue of copies of previous without update and appropriately labelled [even if no changes have been (yet) made] - so subscribers know they have not missed a forecast (update). BI 100d, 90d, 75d, 45d and 30d can be the same but there normally will be extra detail and/or (sometimes) changes at any stage or extra stages espec for 45d & 30d
issues.
The basics of any forecast normally stay unchanged from ~6m ahead to 30d fullest detail in ~85% of cases.
WeatherAction is a major player in the Global Warming/Climate Change debate
We point out that the world is now cooling not warming and there is no observational evidence in the thousands and millions of years of data that changes in CO2 have any observable effect on weather or climate in the real world.
There are no scientists in the world who can produce such observational data and we challenge anyone reading this to send us such observational evidence from the real world or find someone who can and get them to produce it.

There is only effect the other way, namely that ocean temperatures control average CO2 levels due to basic laws of physics about the soluability of CO2 gas in (sea) water. Boris Johnson, the (then) Mayor of London has expressed interest in what we say:
see article
Thank you,
Piers Corbyn
, MSc (astrophysics), ARCS, FRAS, FRMetS
Director WeatherAction
WeatherAction
Business summary:
WeatherAction are world leaders in Long range weather - and climate - forecasting and produce detailed weather forecasts to resolution of a few days months ahead for Britain & Ireland, Europe and USA +South Canada, and climate forecasts up to 20 years ahead.
The forecasts are based on predictable aspects of solar particle and magnetic activity and sun-earth connections and their modulation by lunar effects. The unique method developed by Piers Corbyn - WeatherAction founder, astrophysicist, theoretical physicist and weather & climate physicist & forecaster - is kown as The Solar-Lunar-Action-Technique (SLAT) of Long-Range forecasting.
Independent peer-reviewed measures of WeatherAction forecasts, monitors by insurance loss-adjusters, and scientific weather bets through William Hill show the significant skill of WeatherAction forecasts weeks and months ahead while other ('classical' / Numerical modelling) methods have no-skill (see www.WeatherAction.com Forecasts / accuracy).
Forecasts out to 4/5months ahead for Britain and Ireland, Europe and USA are sold at low charges on-line via www.WeatherAction.com .
Forecasts further ahead - eg up to 12 months ahead are available directly from WeatherAction.com
Most regular customers are farmers, commodity and energy traders, water companies, holday operators, event planners ( eg weddings, holidays, festivals), weather-sensitive retail and outdoor-pursuits.
WeatherAction forecasting powers are greatest for extreme events - storms and heatwaves / cold spells. WeatherAction's unique R-periods ('Red' weather periods, topmost R5 and R4), forecasts, now recognised world-wide by scientific forecasters and extreme-event analysts have unique skill in predicting most likely periods of extreme thunder and tornado risk and Tropical Storm formation and Rapid development. The same / related periods are also used for Extreme Earthquake risk trial forecasts.
WeatherAction significant forecast successes with detail where applicable to a few days include:-

- VERY Wet summers Britain & Ireland 2007, 2008, 2009 (when UK MetOffice precicted 'BBQ' summers!);

- West Russian Heatwave and the date of it's ending in August 2010;

- UK coldest (and very snowy) December for 100 years Dec 2010;

- Extreme deadly tornado swarms eg Joplin Missouri USA May 2011;

- Hurricane Irene USA East coast predicted in detail 12 weeks ahead;

- The year without a summer - extreme deluges and hail - Britain & Ireland 2012;

- Very Extreme deluges and hail July 2012 USA and Europe;

- V late Spring BI 2013 (Piers/WA won British Asparagus Assoc competition for market readiness);

- Late Oct Storm ('Piers Corbyn's Storm) S England +NW Euope 28Oct 2013, predicted 6mth ahead;

- Extra-ordinarily cold (displaced polar vortex) Winter/Springs 2014 and 2015 (East) USA+S Canada.
- Formidably skilled forecasts for April and May 2016 in BI, Eu and USA.

NONE of the above were predicted long-range by any other forecasters.
Forecast Subscription access details - ensuring your updates
30d forecasts

:
Access is to 28th of last month subscribed (uploads ~29-31st)
Subs start in the same month for

payment by 20th of month.

From 21st the Sub is deemed to apply from the next month and the current month is free.
45d (BI) forecasts

:
Access is to 14th of last month subscribed (Uploads ~15-17th)
- so that next month which loads 15th onwards is excluded. 30d for that month is also loaded.
45d subs start for the following month for payments made till 27th. From 28th subs are deemed to start from the month after that and months prior to that are free.
75d (BI) forecasts

:
Access is to 14th of month before last month subscribed
- so that next 75d month which loads 15th onwards is excluded. 28th, as 45d, is sub start switch date.
100d (BI) forecasts = Season ahead plus 10 days

:
Access is to 20th of 2nd month before last month subscribed. Sub start switch date is 21st
- so that next 100d month which loads 22nd onwards is excluded. 75d loads on ~15th
AND

45d access is given to 14th of last month subscribed
so 45d, 30d forecasts for the months load.
150d (5 months) ahead
access is to 28th of month concerned and updates on 29th onwards.
Why the CO2 'Theory' Fails
1. FACT.
There is no evidence for the CO2 climate driver proposition in
the real world using real data over hundreds of thousands of years.
World temperatures do
not
follow CO2.
The world is not warming

and has not been doing so for 18 years. Even under fraudulent UN-MetO-NOAA manipulated data the world is

not warming. ALL the alarmist predictions of CO2 warmism have failed.

See

http://www.weatheraction.

com

/docs/WANews14No11.pdf

and

links in Article about BBC-MetO charlatan John Hammond's

Science Denialist claims, in WeatherAction blog

http://

bit

.ly/1xKYPrJ

(sec3)

FACT

Changing CO2 has no effect

EVEN the Models used by the Met Office and UN's Climate Committee (the IPCC) show CO2 levels have no effect on the Jet Stream or extremes which come from the Wild Jet stream changes which they fail to predict.

It is meteorological fact that the recent very wild weather extremes and contrasts follow from wild Jet Stream behavior. THAT Wild Jet Stream (Mini-Ice-Age) behavior was and is regularly predicted by Piers Corbyn's Solar-Lunar approach and is nothing to do with CO2. See

http://www.weatheraction.com/docs/WANews14No06.pdf

& Piers' video

http://bit.ly/QS0k34

The claim that these extremes are driven by CO2 / man made Climate Change is a lie for which there is no evidence or scientific paper which demonstrates a link in the real world.
2. FACT.
Even if CO2 had an effect the idea that Man
'
s 4% of total CO2
flux rules the other natural 96% flux in and out of sea/land making it follow
man
'
s activity
is a ridiculous
conspiracy theory of nature
.
It follows War should be declared on termites which emit 10x Man'

s CO2 equivalent. Why has this not happened?
3. FACT.
The reason why the CO2 atmosphere theory can never work is
that the Ocean-atmosphere interface controls the amount of CO2 in
air
–
a warmer ocean (which holds 50x more CO2 than the atmosphere) emits CO2 and vice versa. This is very basic physics*.
Just as when you warm a glass of fizzy drink more CO2 comes off and it absorbs more when it is cold. Putting more CO2 above the glass of fizzy drink does NOT however warm it up!

Ocean temperatures CONTROL atmospheric CO2 levels.

It is an

observed

fact in millions of years of data that Ocean temperature

changes

LEAD

atmospheric CO2 changes.

Irrespective of these facts there are 2 other reasons why CO2 warmist theory must fail: a) the surafce cooling effect of plants b)

Non equilibrium thermodynamics in the atmosphere - ie the assumptions of the

'

theory

'

are nonsense. *Henry's Law.



"2014 (or 2015 or 2016 or 207 or 2018...) World hottest ever"?
- Nope!
built on:- BAD SCIENCE, Data Fraud and a brainwashed public
by:- Carbon Tax grabbing Govts, Big Oil and Wall-St Super Corporations
Support
#CLimateTruth!
- Get the FACTS below
re WINTER 2014-2015 Britain & Ireland (and implications for Europe)
05 Jan (later) 12th day of Xmas 2015
The utter disgrace of Official temperature "reports" -

~30% of USA data stations are now FABRICATED Data

Data fraud hits record levels every year since 2014

To see the record levels of fraud now perpetrated for USA date

(let alone UK and other Met Offices around the world and world bodies) g
o to Piers Corbyn latest Presentations (power Point Links in Right column of this home page) and go to:-

http://stevengoddard.wordpress.com/2015/01/05/ncdc-breaks-their-own-record-for-data-tampering-in-2014/

and see a flip-flop of adjustments upwards which corresponds to CO2 amounts!! LOL




Piers Corbyn says "This is not an increasing graph. the absurd claims cannot continue. We need a world campaign to clear out the fraud and clean up science".
BBC Science-Deniers Lie again on Climate Change & Extreme weather
On

Sept 10

2014 In keeping with their deluded stance that all weather extremes are CO2 extremes and their
Goebbels-esque approach to hit the public with the biggest climate lies as often as possible Roger Harrabin (BBC Environment Correspondent) gave a predictable double whammy of dishonesty on the extreme weather events in Asia and around the world.
He said on BBC TV News that
As the the world continues to warm incidence of extreme events such as in recent days will increase.
FACT
The world - using real data - is not warming
- and has not been doing so for 18 years. Even under fraudulent UN-MetO-NOAA manipulated data the world is not warming. See
http://www.weatheraction.com/docs/WANews14No11.pdf
and
links in Article about BBC-MetO charlatan John Hammond's Science Denialist claims, in WeatherAction blog
http://bit.ly/1xKYPrJ
(sec3).
The United Nations Intergovernmental Panel on Climate Change (IPCC) predicted global
warming would impact winters. "Milder winter temperatures will decrease heavy snowstorms,"
IPCC
stated
quite
plainly
in its 2001 Third Assessment Report. IPCC's prediction has two components: (1) global warming will cause milder winters and (2) global warming will cause a decline in heavy snowstorm events. These two predictions are clear and unequivocal.

BOTH HAVE FAILED TOTALLY
FACT
Changing CO2 has no effect
The Models used by the Met Office and UN's Climate Committee (the IPCC) show CO2 levels have no effect on the Jet Stream or extremes which come from the Wild Jet stream changes they fail to predict.
It is standard meteorology that the recent wild weather extremes and contrasts follow from the wild Jet Stream behaviour. THAT Wild Jet Stream (Mini-Ice-Age) behaviout was and is regularly predicted by Piers Corbyn's Solar-Lunar approach and is
nothing to do with CO2.
See
http://www.weatheraction.com/docs/WANews14No06.pdf
& Piers' video
http://bit.ly/QS0k34
The claim that these extremes are driven by CO2 / man made Climate Change is a brazen falsity for which there is no evidence or scientific paper which demonstrates a link in the real world.
Harrabin is a Science denier and we challenge him - along with BBC- MetOffice's John Hammond to justify their case in public debate on their misleading claims which are a disgrace to the BBC, Met Office and world science.
Useful information + Links
( i ) RECENT TOP VIDS + PDFs
by Piers Corbyn - short links
(ii) BigOil backs the CO2-Climate Change Scam all the way
because it ensures high energy prices and massive value for much of their otherwise worthless assetts in less accessable oil and gas fields.
See these BP links as an example
http://www.bp.com/en/global/corporate/sustainability/the-energy-future/climate-change.html
http://www.bp.com/content/dam/bp/pdf/sustainability/issue-reports/CDP_2013_questionnaire_response.pdf
(iii) Other links on data massaging / fraud:
http://www.telegraph.co.uk/earth/environment/10916086/The-scandal-of-fiddled-global-warming-data.html

http://weatheraction.wordpress.com/2014/08/23/australian-met-office-accused-of-manipulating-temperature-records/

http://stevengoddard.wordpress.com/2014/08/22/thermometers-show-that-the-us-has-been-cooling-for-nearly-a-century/
(re
United States Historical Climatology Network
)

WATCH USHCN FRAUD SWITCH BELOW

(For 'Final' read 'Fiddled')
Read artcle(s) for glaring evidence of fraud perpetrated by data 'selection/de-selection', and

'adjustments'/
modifications/'corrections' to make past processed 'data' colder and present warmer than objective honest records.
CURRENT - RECENT Top Solar + Weather data Links
Solar Wind properties
REDTRACE
(below)
Magnetic Field Bz negative = strong SolarWind-Earth connection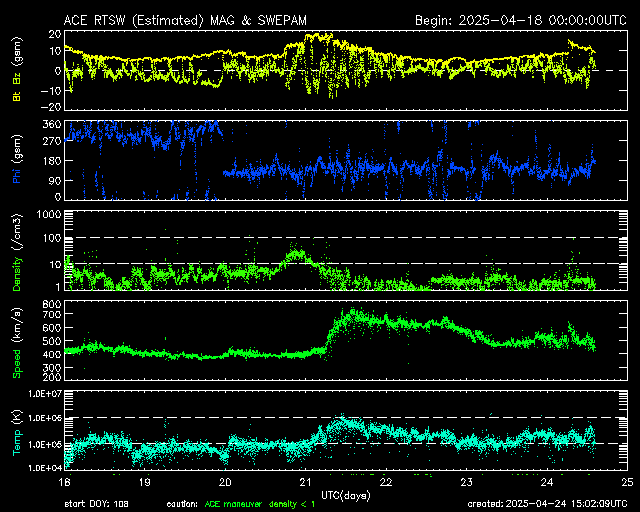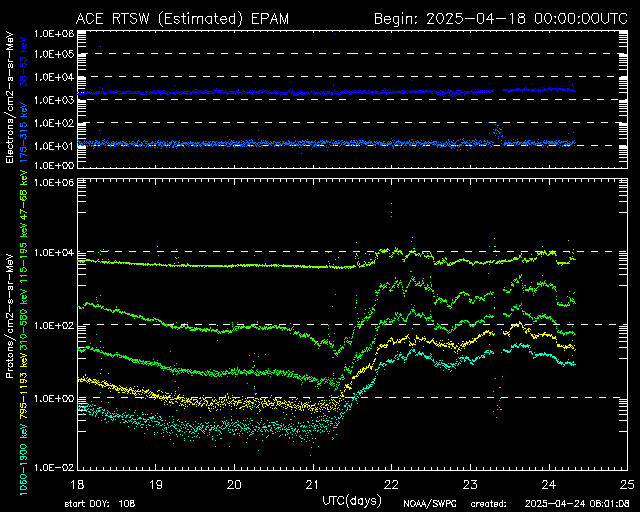 STRATOSPHERIC ZONAL MEAN TEMPERATURE GRAPHS: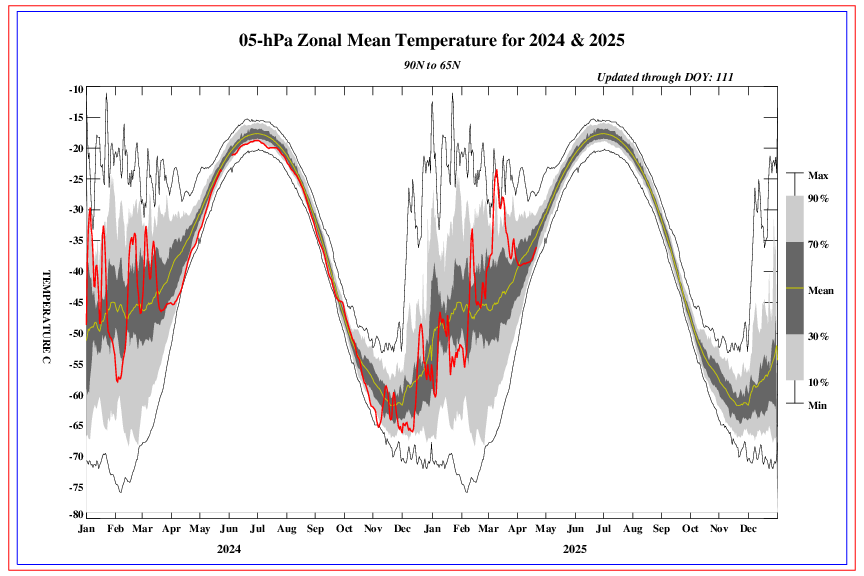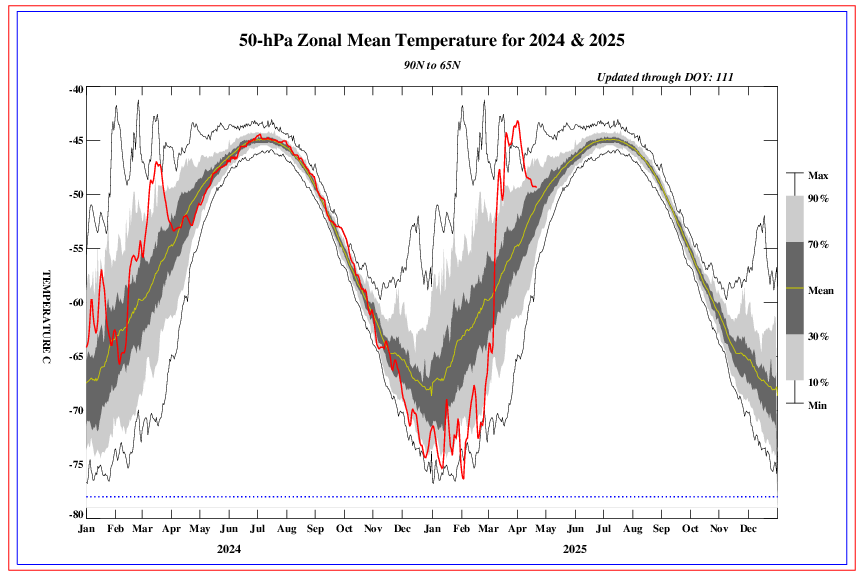 http://www.cpc.ncep.noaa.gov/products/stratosphere/strat_a_f/gif_files/n15_12z_amsu_t02_nh.gif
WeatherAction RED WEATHER WARNINGS
WeatherAction
Red 'Solar-activity Effect'
/
'RedWeather'
periods*
- of weather & solar-geophysical activity warnings are the world-leading predictive parameters in LongRange Sun-Earth relations.
*These are uniquely predicted by WeatherAction and no others using Piers Corbyn's Solar-Lunar-Action-Technique.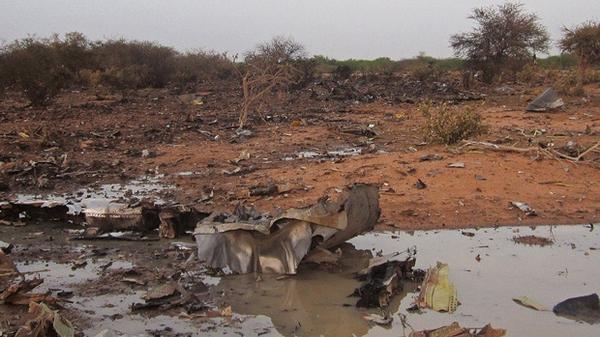 WeatherAction
Top/Major Red (R5/R4)
periods* warning of possible extreme weather events have received acclaim for reliability and timing in the last year.
Red Solar-Weather Periods
- Special interest to Airline pilots and crew and frequent fliers
WeatherAction TopRed, R5,

periods show greatest risk of

dangerous t

hunderstorms

and

turbulence in airflight.

The 2 most serious thunderstorm caused air disaters since 2009 were in WeatherAction

'TopRed' R5 periods

...

There is increased interest in WeatherAction

'RTQ' (RedWeather, Thunder/tornado. Quake(trails) Risk)

forecasts for air travel and activity.

RTQ

forecast have been published as a monthly table with a news page which was available alone as a forecast and are now in all forecasts:
WeatherAction

R5, R4, R3...

values are included in ALL forecasts 30d, 45d, ahead and some indications further ahead along with associated solar / aurora / geomagnetic events.
Weather
Action
www.WeatherAction.com
World Leaders in Long-Range forecasting,
Delta House, 175-177 Borough High St. London SE1 1HR (+44)(0)2079399946, (+44)(0)7958713320
Email for Piers Corbyn: corbynpiers@gmail.com Note piers@weatheraction.com is not used at present
SPECIAL UPDATE NEWS, MID AUGUST
Thank you for your ongoing support in difficult times
SEPTEMBER & ALL Autumn Britain+Ireland; Europe and USA forecasts as a prelude to ALL Winter will be loaded soon.
AUGUST forecasts for Britain & Ireland are now loaded in all appropriate spaces. Britain & Ireland and Europe SUMMER 2022 forecasts - in 16 Sections issued 23 April, inc all updates have gone very well through June and the start July although Britain and Ireland have been less wet than expected early July to mid July. Europe heatwaves as predicted in circulation patterns suggested in B+I forcasts have been well followed.
The extra heat mid and late July Britain & Ireland was due to a stratospheric wind apparent phase shift which has been investigated and a special update forecast Br+Ir mid Jul to end Aug has been issued and loaded into all Br+Ir forecast accesses on WeatherAction site.
USA comment and forecast late July and early August with news has been issued and loaded following (world-wide) clarification of Stratospheric wind issues - tested for Britain& Ireland.
FAKE GLOBAL WARMING PROPAGANDA.
The crazy climate alarmist hysteria - and now fake data claiming 'records' in UK - led Weather Action and LetTheUkLive to organise a March for more CO2 23 July. This was a great success.
The back of an associated leaflet exposing the fact that Man-Made Climate Change Does not exist is posted in all forecast access boxes and included in USA forecast and comment.
It should be noted that none of the claimed 'record heat' events were in reliable long data sets outside of recently exacerbated urban heat islands and recently expanded tarmac laden concretised airfields / airports.
The claims of meaningful record temperatures are entirely fake.
The hotspell anyway was in the 19yr lunar-nodal cycle of summers containing notable hotspells 1984 (remember the miners strike summer), 2003 and 2022
Info: HM The Queen's Platinum Jubilee extended weekend update THURSDAY 2nd to SUNDAY 5th JUNE 2022 which was updated 30 May for special considerations following important forecast commentary in LATE MAY, went very well.
All B+I summer months and updates to End August loaded.
Europe JULY is loaded in all Eu and appropriate BI+Eu and 'The Lot'
Some Eu & USA services are overdue (see buy options via On-Line SHOP) but will be updated shortly. THANK YOU for patience.
INFO: SPECIAL LATE MAY UPDATES were issued and loaded for B+I, Europe and USA forecasts concerning important stratospheric wind phase shift forecast errors and also New World Order / Climate + Covid vital NEWS updates. This information is available like all past forecast bulletins to current subscribers.
The BI, Eu and Usa May 2022 forecast bulletins also carried important timely news on the World Health Organisation rules amendments and the 6 legs of the New World Order (Tyranny) - including the climate con - starting on page1.
Recent News:
Piers Corbyn's WeatherAction late FEBRUARY LONG-RANGE storm forecast brilliantly confirmed!
A RECORD THREE named storms (Dudley, Eunice, Franklin) in one week (the first time it's happened since the Named storm system began 7 years ago) hit Britain, Ireland and Europe in our Weather Action Top-Red R4 AND R5 period FEB 19-23 (18-24 in 1d uncertainties allowance). Very strong damaging (deadly) winds and snow-blizzards predicted were confirmed
Our WeatherAction Long Range forecast for major storms in Ireland, Britain - especially N/NE parts - and Europe in the late Jan early Feb period was also excellently confirmed.
On Line SHOP & Donate
Clickheretogetprices, buy forecasts and donatetoWeatherActionResearch
When you buy, any overlaps with existing subs (including if you buy ALL SEASON NOW FORECASTS) get appropriate extensions so you come off better.
You can also DONATE Directly or do so for a Powerpoint of Piers Corbyn's Brilliant 2017 presentation on his Long Range forecasting and the CO2 Climate Con.
WeatherAction Blogs

TOP Well informed Comments. Join in!
===========
FREE "Man-Made Climate-Change does not exist"
24 page acclaimed science paper booklet by well qualified physicists Piers Corby MSc and Philip Foster MA.
Download => https://bit.ly/30TfVWN or via BuyForecasts link
First published 2019 (as shorter version without Philip Foster's section) by Reading University Debating Society
If you take this science paper booklet it's free but you are welcome to donate / buy forecasts via WeatherAction.com OnLine shop link on this page or give (via Donor-Box at LetTheUkLive.com
Thank you for all contributions so far and in advance for your vital support in the fight for evidence-based science which is being destroyed in the NewNormal / NewWorldOrder through BBC and Mainstream media Fake Science and politicians.
----------------------------
GET TOTALLY ABREAST WITH THE FAKE SCIENCE OF THE CLIMATE CON - MUST WATCH! PASS ON:-
TOP past VIDEOS
Piers Corbyn famous Video presentation to the Bundestag, German Parliament, Environment Cttee 6 Nov 2019 on the delusion & fraud of so-called Man-Made ClimateChange: https://www.youtube.com/watch?v=S1jRH-SHcNo 143k+ views
The complete session on official video:
Climate Emergency Master Class - Piers Corbyn 4 vids:
We are in a crucial moment in the history of the UK, Europe and the world. The false narrative of so-called Man-made Climate-Change underpins the whole evil tax, oppress and world control project of the Globalist mega-Corporations and mega rich. This new class of 4 videos filmed by Miles Johnstone will help arm you in the urgent emergency fight for truth. THESE HAVE BEEN TAKEN DOWN BY You-tube but we are endeavouring to re-access them.
Class1 https://youtu.be/UXe6r-ediOs
Class2 https://youtu.be/7hkOPkmzm2w
Class3 https://youtu.be/7UTeODSKigo
Class4 https://youtu.be/AF9VHvqOn-0
Brill Interview - Sargon of Akkad (150k+ views to 5.12.19) Piers Corbyn on Extinction-Rebellion+politics http://bit.ly/2qqvlmd
Piers Corbyn +AliceGrant VID Make ExtinctionRebellion Extinct! - Speakers Corner, Hyde Park, 22 Sep YouTube https://bit.ly/2lflde8 (6k+ views 15.12.19)
VIDEO Make #ExtinctionRebellion extinct protest, WestminsterBridge 20Sept and

VIDEO JamesWhale 20 Sept PiersCorbyn +AliceGrant +More GO=>

@Action4Life_
Piers Corbyn's Seminal

Presentation

** at Glastonbury Symposium 28July 2019

- extended from many of his presentations before & used as
key Reference for Piers Corbyn+Philip Foster's
brilliant
paper "Man-Made Climate change
does
Not Exist" Reading Uni Debates society booklet ( download link above)
Piers' presentation includes an amazing slide on
comparative
success in
tackling
unsolved fundamental problems in modern theoretical particle physics, general relativity and dark matter which was first presented to Poly of North London
Astronomical
Forum (PonLaf) by Piers in discussion with the inspiration, founder and leader of Ponlaf, the late Matthew Hepburn, RIP, at a
special
meeting at his home in summer 2019.
"Ponlaf died with Matthew Hepburn and the Covid lockdowns but we owe it to Matthew to give it a re-birth in some form to defend science against the
onslaught
of New World Tyranny fake science" says Piers - phone Piers 07958713320
-------------------------------
NEWS ON THE WIDER POLITICAL FRONT:
Things are continuing to a real crunch against Rights and Freedoms including your body autonomy. Check out latest including action against a new world treaty to take over your bodily autonomy.
Go to www.LetTheUkLive.com
and www.StopNewNormal.net for latest
As support for the virus narrative falls the BigPharma-BillGates cabal has desperately launched a 100day Jab program scheme and the UN-IPCC have hatched yet another insane deluded climate alarm report which is being used to promote the insane idea of climate induced plandemics and promote the 100day JAB program.
STOP the 100day JAB program! END fake Climate driven Pandemic Scare! Download LetTheUkLive News 2.3.22:
http://www.weatheraction.com/resource/data/wact1/docs/ClimatePlandemicConLeaflet.pdf
Some important Weather Forecast hits in summer 2021: Piers Corbyn's WeatherAction long range forecast issued May 31st 2021 for a generally lousy summer in Britain and Ireland was well confirmed. Britain+Ireland detailed forecast users have seen the superb confirmation of WeatherAction JULY forecast for thunder and floods which explicitly mentioned the TopRed R5 period July12-13+-1day for extreme activity - and indeed Deluges, FLOODS and Thunder hit July 12. The mixed bag August was also confirmed.
https://youtu.be/0-lyM0Vhzq8 *Funnel cloud Bedford 12 July BRILLIANT CONFIRMATION OF PiersCorbyn's warning (4 weeks ahead) of high risk of tornadic type developments July 12-13+-1day in his predicted top solar factors "R5" period*
THANK YOU FOR pre-Xmas 2021 actions
Piers Corbyn says THANK YOU ALL FOR SUPERB SUPPORT IN TERRIBLE TIMES - SUCH AS OF A 01.15am Territorial Support Group police arrest of him near his home on Sun 19Dec on the direct orders of the Home secretary for making a joke about MPs Offices outside Downing Street on Wed 15 Dec at which the police laughed and the inspector had wished him a Merry Xmas. See StopNewNormal.net (link below) for links to related events (eg Court case Thurs Feb3)
To get Piers' Press Release on the matter and related campaigns go to https://www.stopnewnormal.net/post/piers-corbyn-statement-regarding-his-arrest-for-encouraging-arson-on-19-12-21
Piers Corbyn's 40,000 strong Twitter account is closed by twitter - and the BBC and the main media are blocking reportage of Piers Corbyn. This, following a desperate attempt to stop Piers winning more votes in the London Mayor elections, is to suppress the truth about the Covid, jabs and Climate stories. Go to LetLondonLive.org for Report on the campaign and results.
Piers Corbyn's FaceBook, What'sApp & Telegram is operating. To find Piers' latest news and campaign event information opposing the NewNormal / NewWorldOrder Great Reset go to sites above and:
facebook.com/stopnewnormaluk ,
instagram.com/piers_corbynstopnewnormal,
t.me/jooinchat/SOT7hTGV7rNiANNx (telegram)
2021 NEWS! BI and Eu and Usa forecasts in summer and early autumn carried great news sections on stopping the Climate Lockdown being cooked-up by the World Economic Forum and promoted by their controlled 'opposition' operation Extinction Rebellion.
FOOD AND ENERGY PRICES ARE ESCALATING UP AS WE WARNED.
World Food supply has become very LOW due to Little Ice Age crop damage and reduction of growing areas - as we at WeatherAction warned of years ago - and by continuing deliberate sabotage of supply chains and production (eg in India) by World Economic Forum Great Reset / NewWorldOrder world population reduction policies. THE UKRAINE CRISIS is an excuse for further WEF/New World Tyranny measures
Read reports on social media of our SW speaking tour - at the G7 in Cornwall June 11, Glastonbury June 12 and Swindon June 13 and loads more in July.
On Monday AUGUST 23 2021 we had a great Special action against Climate Lockdowns Trafalgar Square
Early 2021 Weather NEWS;
Piers Corbyn says: "Our 2021 February, March, April, May, June, July and August forecasts were a major success and those who saw our March Br+Ir forecasts (which were also loaded in March into Europe access for information) and our predicted south shifted 'polar vortex' were well prepared". Extreme cold blasts USA were also given vital warnings.
Jan, Feb and March 2021 weather was exciting and the strangest times ever UK, EU, USA! The Thames froze over at Teddington Weir in mid-Feb - the first time since 1963, in line with Piers Cobyn's solar-lunat 58year beat period - and more wild cold blasts came as we warned in our forecasts for both sides of Atlantic late Feb - start March.
We are seeing more important dramatic new (stratospheric) developments in Solar-Cycle 25 (which started July 2020) as the world goes further into New Little-Ice-Age circulation.
Politically and economically the world is in very dangerous times. Please support the fight for rights, jobs and freedoms being lost through Corona-Virus impositions and JABS (which are genetic meddling Injections not actual vaccinations); as well as ClimateRealism against the FakeScience CO2 story; and subscribe to our world-leading long range forecasts.
FORECAST PRODUCTION NEWS
Past Info for the record - previous Update news: The BI Winter Summary was put in BI 45d+30d BI and BI+Eu access boxes for extra access to Feb. Br+Ire 150d ahead Dec 2020, after being subject to re-check, was expected to be most reliable for Dec 2020 compared with other possibilities and was therefore posted in BI and BI+Eu 30d+45d forecast options and was used as the basis for BI 30d FULL forecast and (the choices) used for Eu and Usa 30d FULL forecasts issued.
(INFO) Previous update: Important Forecast Production News 17Nov 2020
Stratospheric Wind options switches leading to forecast errors have been resolved and forecast
amendments
and updates were made.
Update on update
-
Switchback
(see page one of 30dFULL BI, Eu and Usa forecasts) The choices used for 150d ahead BI now appear to be best so were used as best basis for December.
Dec, Jan and Feb (New set) forecast (updates) are issued / will be issued firstly for Br+Ir and Eu then for Usa.
We profoundly
apologize
for delays
but please note all who have suffered late forecasts can get forecast credits
and
new advances will eventually lead to trial forecasts for Australia, NewZealand and China.
CAMPAIGN ISSUES
For donations to campaigns and Court cases go to
For direct donations direct for lawyers costs go https://bit.ly/2AaKGwJ
DOWNLOADS of StopOrGo, BetterWayCharter UNMASK and WarOnVax campaign leaflets via www.StopNewNormal.net or
Poster pdf https://bit.ly/3hVAZCz and TAKE THE FIGHT TO YOUR MP and COUNCILLORS with a download of the poster and a standard letter:
Standard letter for BetterWayCharter is: https://bit.ly/3fIpgFZ
Fantastic Leaflet pdf download: https://bit.ly/2FqZWrQ
Top leaflet #StopNewNormal - SaveLives https://bit.ly/36IWySh

Download pdf and use superb links - Purple highlights = vital 5G4G3G-Covid connections.
Stand up for the real science fightback with great deals and #StopNewNormal-SaveLives and our top Climate pamphlet.
45d/earlier versions of forecasts load into 30d services prior to 30d FULL DETAIL

USA forecasts include LANDFALLING TROPICAL STORMS / HURRICANES.

We apologize for any late loadings. Any subscriber who finds a late loading has been of disbenefit gets a free extension of service access; text (+44/0)7958713320 with subscriber name+service to apply if you havn't got an extension due.

All subscriptions include all updates at inclusive charge.

Existing subs get extended for overlap on new subs / continue from end new sub.

4/5mth ahead & TheWholeLOT subs may get extensions or extra access to 45d/30d BI/Usa/Eu services to enable extra detail updates for months subscribed.

#StopNewNormal, #

Scientists4Truth

Donate

buttons are in Product List of OnLineShop.
Sample forecasts for information:
Br+Ir FULL 30d NOVEMBER 2019 6 periods 2019 http://bit.ly/2mejuWp - 5 pages inc graph
Europe FULL 30d NOVEMBER 2019 6 periods http://bit.ly/2pzav48 - 7 pages maps + words
USA FULL 30d

NOVEMBER 2019 6 periods http://bit.ly/2Oym4B2 - 8 pages maps + words
Europe LongerAhead 40d/120d DECEMBER 2019 5 periodshttp://bit.ly/35rS2Fs This is similar 1page format to most of longer range. Note end Dec Mediterranean snow - good forecast. Go below

ALL past forecasts for

any service available via service access boxes.

Archives via home page tab also carry past forecasts (but filed later)
Fore-warned is fore-armed for farming, holidays, travel, commodity trades, energy prices, wholesale, retail, fishing, flying, shipping, yachting, surfing, trains, sport driving, flying delays & turbulence (in WeatherAction R5/R4 RedWarnings)......
Access to forecasts is immediate via S
ubscribers button on Home page
using your Username (eg Email)
and Password chosen on subscription
JOIN THE MOVEMENT for truth against escalating FAKE ClimateCrisis & fake Science propaganda on the Plandemic (see below) and new strong-State moves against our Rights through CoronaVirus measures.
"Extinction Rebellion" cancelled protests in 2020 till May and havn't substantially re-appeared "because of CoronaVirus".

This is curious because they claimed "(Fake) Climate-Change / Global-

Warming

(they don't call it that now do they?) is the biggest threat to nature and mankind the

world

has ever know - more than viruses, nuke war, meat or Arctic ice stranding shiploads of deluded Green XR Pious trustafarian retards seeking the NorthWest passage.
The deluded ExtinctionRebellion "ClimateEmergency" protests and school "strikes", funded by the mega-rich and mega corporations (Bill Gates, George Soros etc) provide a convenient backdrop to enable the UN-EU-IMF-World-Economic-Forum and governments to call on themselves to make massive Green-New-Deal project hand-outs to mega-corporations & banks and YOU PAY. To support these so-called "benefits" they impose: massive debts, land and property grabs, escalating plunder of Africa for minerals for batteries, dynamos and high tech (5G) "Smart" surveillance, "Green / Politically-Correct" CONTROLS, and social cleansing dense-packing of cities etc - on all local and national governments, peoples and groups - and coerce everybody into globalized order and poverty with attacks on jobs, housing, green space & all our RIGHTS. The CoronaVirus lockdowns are also used for these for this plan.
Older News / Information:
GREAT Twitter thread inc TOP VID of Interview by Imperial College TV of Piers Corbyn at Queen'sTower, Imperial College 9 March 2020 was on: bit.ly/2QjBj2q
The Lockdown and Climate Con are from the same globalist UN-W.H.O FakeScience stable. INTERVIWS & REPORTS of Actions to BreakTheLockdown
Direct Link to PiersCorbyn Interview ICTV 9 03 20 XR Anti-Science Challenged at Imperial College https://youtu.be/Ze2GhldifoE
Brilliant WeatherAction / @Action4Life_ in-depth Leaflet given out at Parliament Square, Imperial College, University of London Union and all over; Pic below,pdf: bit.ly/2vXDiT7
BRISTOL 28-02-20 Pic below; pdf and more links: http://bit.ly/2TOl2n1
www.WeatherAction.com and #StandUpX, @Action4Life_ / @Action4LifeN activity has costs. Please give support - Subscribe / Donate today! Thank you!
There was /is /will be a lot of wild jet-stream weather with cold blasts this Spring, Summer and Autumn. They are the wrong type of extremes for the CO2 story.
(Thurs 27Feb 2pm

to 4pm) London Australia High Commission / Embassy The Strand Corner with Aldwych (near Royal Courts of Justice). The event went really well with the agent of the High Commisioner accepting information from us.

DEMAND Australian govt:

1 Bring back fire control measures (origin 1939 Act after Black-Friday fires which were bigger than recent events) repealed under Green pressure to (LOL) 'Save The Planet';

2 ARREST &

IMPRISON

ALL THE ECO-MANIAC FIRE-RAISERS who started bush fires all over Australia to make a sort of modern-day "Reichstag Fire" to scare us all and make world-wide propaganda to impose globalist diktats (200 arrests so far).

3 REJECT Climate Alarmism CO2 lies and END ALL anti-co2 measures and taxes which are throttling Australian industry and commerce. TAKE BACK OUR RIGHTS.
ClimateChange Emergency Truth Class Presentation
- GREAT WEST events as in Worthing 22-02-2020, Hayling Island (15 Feb), Totnes(9 Feb), Frome (8 Feb):
=>
pdf of
ppt
http://bit.ly/2SViC5O <=
Challenge!

BBC must be balanced on climate and hold a PUBLIC DEBATE
Piers Corbyn &

@Action4Life_

Vs
David Attenborough & BBC team
- inc expose of globalists propaganda use of Australia fire - like a new "Reichstag fire"









Past Upcoming Events+News
=> Piers Corbyn + Mark Windows + Sandi Adams spoke in

FROME

Sat 8Feb 2020 &

Totnes

on Sun 9 Feb2020. (Info
www.WindowsOnTheWorld.net
)
Bigger PictureEvents. It went great
=>
27 Feb 2020
"No More Reichstag Fires" protest (anniv Reichstag Fire 1933) see above went well.
MEETING

on

"Climate Truth - The coming Little-Ice-Age" -

Piers Corbyn

- Thur 9 Jan 7pm St Gabriel's Halls, Glasgow Terrace, Churchill Gardens, Pimlico SW1v 3aa

was a great success.
Piers Corbyn's

Exeter (Chagford)

meeting Thurs Jan 30th was also a great success




2019 KEY WEATHER NEWS
Some expected in WeatherAction forecasts cold / snow blasts in parts of January mainly in North BI took place / OR got shifted East to Europe by jet Stream pattern shifts. The mild / very mild ~end Dec 2019 for much of Britain +Ireland (BI) confirms WeatherAction 100day ahead forecast and detailed updates eg 30d ahead. At the same time Snow Greece, Sicily etc ~28/29 Dec confirmed WeatherAction Long-Range forecast of Med Cold Low and detailed warning of snow.
Threats of Snow Scotland / North BI Xmas day 2019 and Massive snow / blizzards Scandinavia Dec 22-24 and after confirmed WeatherAction Long-Range Europe map forecast detailed warnings for Red R4 period Dec 22-24 and TopRed Dec 25-26.
M6+ (Richter Scale) Earthquakes Vancouver Island Xmas Eve confirm WeatherAction general warning of increased prevalence of Major M6+ quakes in R4+R5 periods.
Wet and windy weather Dec 12th 2019 Election day confirmed Piers Corbyn's specific bad weather warnings from 100 days ahead. This and deluges and floods Dec 13-15 in much of UK eg Wales, plus major hailstorms (South) UK 15th December confirmed our 100 day ahead warnings for that period of WeatherAction TopRed R5 period Dec 12-14+-1d
Snow and Ice in parts of Scotland 16 Dec confirmed WeatherAction forecasts for North parts although there has been cold rain rather than snow in many parts in much of December in (North etc) UK+Eire.
David Bellamy
principled naturalist,scientist and honest broadcaster died aged 86 on 11 Dec 2019. Piers Corbyn writes:
We've all lost something, humanity has lost something, science has lost a real champion. David Bellamy the inspirer of millions of youth into the science of nature and the only honest science broadcaster on mainstream UK media of modern times died 11 Dec 2019.
The newspapers in somewhat evasive terms under-rate his importance and described him as having become "controversial" for dismissing man-made Climate-Change (which he accurately described as "poppycock").
The modern mainstream media all of which are an utter disgrace to evidence-based science and the concept honesty - that word which is not in their vocabulary - had to describe him as "controversial" for in fact speaking the truth. This is because they are now willing servile propagandists for the new 1984 Ministry of Truth lie machine which propagates anti-science on climate 24/7.
Bellamy lost all his broadcasting jobs and loads of other posts for speaking the truth and the same would happen to Attenborough if he deviated an inch from the UN-EU (4thReich) diktats of the Tax and control narrative of the Fake science of ManMade Climate change LOL.
David Bellamy gave an amazing presentation at the WeatherAction-Climate Realists first Climate Fools Day conference in 2008 held in Imperial College. This marked the advent of the Climate-Change Act - the worlds first law against nature**.
(** On this many cite King Cunute but he was in fact showing courtiers that flattery of his powers was nonsense)
A few years later as he was becoming less active he said to me in a cafe in St Pancras station - the last time I saw him: "Piers, you must press on, you must stand your ground against this (Climate Change) nonsense. WE (science etc) NEED YOU. Keep it up."
---------------------
The UK & world are in the most important period since WW2. The "WW3" struggle to Defend the democratic Brexit vote against WallStreet-Remainist "4thReich" - NewWorldOrder diktats is NOW. JOIN THE DISCUSSION HERE.
STOP DELAY+SABOTAGE OF OUR UK DEMOCRATIC BREXIT!
UK can Leave EU NOW (late 2019) easily & safely by managed WTODeal. SEE =>
http
://
bit
.
ly
/2U7C2Dd
= Ignore "CrashOut" #ProjectFear FakeNews against WTOBrexit!
Boris'sDeal as before parliament Nov-Dec 2019-Jan 2020 is BrexitBetrayal:-
UK would be run by EU and paying £billions; break-up of UK - Northern Ireland is effectively annexed by the EU; UK loses control of defence and foreign policy. We become a colony of the 4thReich; The WithdrawlTreaty "Political Declaration" is the shortest suicide note in history. DISCGRACEFULLY Farage's poodle, the Brexit Party-In-Name-Only morphed into an Anti-Labour-Alliance with the Tories+Trump. They didn't even stand against Tory Remainers! This is double betrayal.
Labour's proposed 2nd Ref was a Remainist assisted-suicide stitch up against #JC4PM.
Top VIDS Speakers Corner 24 Nov 2019

Heiko Khoo & Piers Corbyn
- "Boris Johnson's Brexit deal is Brexit betrayal"
via @YouTube
Piers spells out Boris Johnson's Betrayal deal means UK is ruled by EU and the EU effectively annexes Northern Ireland
@Action4LifeN
was the youth-centred campaign - now replaced by LetLondonLive (and extensions into LetUKLive) in the relentless Fight for Truth & accountability in Science+politics to make ExtinctionRebellion +UN-EU Agenda21/2030 which it's part of, extinct.
=> Organise debate in your area, Uni, school etc
=> Start

@Action4Life_

/LetLondon Live in your area, community, workplace, school &c
LetLondonLive

actions against #XR
What about your area? See below and Go to @Action4Life_ , #Action4Life , LetLondonLive.org www.WeatherAction.com,
https://windowsontheworld.net
; phone 07958713320 for: MEETINGS + PROTESTS + VIDEOS challenging ClimateChange hoaxers / Agenda21 / 5G dangerous damaging radiation, Extinction-Rebellion, BBC, UN-EU etc.
WeatherAction scored major forecasting successes for cold/snow/hail hits in Europe, Britain+Ireland and Usa in late October 2019. There are many unusually cold blasts around the world now as the new Little Ice Age starts to grip. Its time you subscribed #Preparedness pays!
Further Older News / Events:
(FRI 1Nov 2029 CHANGE Glastonbury Town Hall 6-11pm David DuByne (Usa)+ Piers Corbyn on Weather Futures / Grand Solar Minimum & SandiAdams+MarkWindows on BiggerPicture; went brilliantly! )
(Sat 9 Nov *New* Brighton For latest Go to https://windowsontheworld.net)
(Sat 16 Nov 12-6pm The Arc, 27 BroadSt Bristol BS1 2HG BiggerPicture) WAS BRILL
Sun24Nov AberdeenBiggerPic BadenPowell CommunityCentre,AB53 4FE POSTPONED to a group of events
(SAT 30 Nov 1.30pm-7pm COLCHESTER, The Bigger Picture, Tollgate Hall (behind Stanway Community Centre), Villa Road, CO3 0RH. Great success)
(Tue 3 Dec Birmingham Piers Corbyn. - Biggest meeting ever of TruthJuice, organisers)
(SAT 14 Dec (NOTE CHANGE) HEREFORD 12-6pm The Bigger Picture
For Details Go to https://windowsontheworld.net The meeting booked in the Steiner Acadamy hall was a tremendous success. AliceGrant of @Action4Life_ may also speak at some events.
FURTHER Meetings in New Year + DETAILS / CHANGES + BOOKING via https://windowsontheworld.net / EventBright for some, @Action4Life_ ,
We had @Action4Life_ action against Camden Council's FAKE DEBATE on their deranged #ClimateEmergency 7Oct 2029 7pm. The fake debate was chillingly controlled, with Councillors and deluded tools of the UN-EU-4thReich and GeorgeSoros (who handed out $24Million to groups organising the School 'strikes') globalist agenda reciting self congratulatory direct lies, insane fake problems and demands for ever more GreenAusterity in the name of saving the planet. They NEVER mentioned serious real problems caused by FakeGreen policies:
- killing / Endangering species of birds bats and pollinating insects by windfarms
- 5G (military weapon rays) destruction of trees, bees and other insects and making people and animals infertile to enable SMART METERS TO CONTROL YOU etc etc etc.
The whole agenda is Anti-Car and anti family and explicitly DIRECTS TEACHERS to increasingly substitute for parental guidance of children - to control and manipulate them for the State in a manner reminiscent of Nazi Germany and Stalin's USSR.
The truth of this warning is now clear from the nazification by contagion fear of the NHS, the UK and countries all over the world in the name of the bogey CV19 virus.
More News....& get latest on twitter @Piers_Corbyn - V important Mann-Ball Libel result:
Peterloo (AUG 16) 2019 200th anniversary meeting: Oldham Aug 17 went brilliantly: Piers Corbyn The truth about Climate-Change; Mark Steele 5G 'SMART' cities+health; Justin Walker New Chartists Bradbury Pound+Common Law. At the meeting Piers read Bertolt Brecht's famous poem** "To Students...."
** https://m.facebook.com/story.php?story_fbid=2584405371612169&id=100001281948141
and dedicated it to Extinction-Rebellion Climate-Emergency anti-science Fools.
Piers also spoke at Peterloo Rally Manchester Sunday 18th August. He gave IMPORTANT weather - Will it snow? - warnings Autumn-Winter at both events (Subscribe for detail!)
- Hysterical claims that July 2019 world / any country temps are "hottest ever / since records began" are FRAUD - Issued Aug 3
- intended to coerce and brainwash politicians and the public into accepting World-Economic-Forum + mega-corporations schemes to control and rob the world for deluded projects to 'Save the Planet' which are actually intended to boost the super rich and Save the banks from otherwise imminent doom.
The truth is, as the late Christopher Booker, renowned journalist & first editor of Private Eye, exposed, Climate data is fraudulently "adjusted" on an industrial scale via WMO (World Met Organisation)/NOAA &c to make the present appear warmer & the past colder.
SEE the astounding level of admitted "adjustment" (fraud) visit @Tony_Heller twitter and link to superb YouTube "Erasing America's hot past" (applies to world also) =>https://www.youtube.com/c/TonyHeller
"ClimateEmergency" Hype DISPROVES CO2 "Climate-Change"
BBC
screams
HottestUKJulyDay
(25July) ignores recent Record Cold across the world. The WILD CHANGES are due to WILD the
JetStream
, the OPPOSITE of
CO2
-warming flat JetStream. 1666 London fried in heat blast b4 GreatFire+had MANY
LittleIceAge
winters. Claims that recent
ClimateChange
is 'unparalled' in 2000 yrs proves it's
fakescience
+DataFraud. Recent 'warming'is more worldwide than in past because it's from official (admitted) 'adjustments'upwards worldwide. NOTHING to do with CO2.
#bbc
@WMO
&c fraud
The 2nd reason we know recent CO2 "warming" is fraud is: major heat extremes are often from geographically large/ wild jetstream swings and shifts THEREFORE we expect uneven averages over world. HOWEVER modern (adjusted) "warming" is MORE UNIFORM; because EXTRA FakeWarming has been added to colder parts of world.
Great Leaflet (first issued Dec2018) 6 point ClimateChallenge to BBC and UN and EXPOSE of the DeepState-Orchestrated/manipulated Protest #ExtinctionRebellion/ #ClimateEmergency http://bit.ly/2r4WgBn
28 April 2029 Man-Made Climate Change Does Not Exist DISCUSSION
https://www.youtube.com/watch?v=LlK2_t66wQI 42k views Oct 2019. The Climate Policies we have are not to Control Climate but to Control You https://www.youtube.com/watch?v=njp1ilDFQsE 35k Oct 2019
(June 25 2019) "ClimateEmergency" Heatwave #FakeNews is being massively promoted by politicians, BBC and media to push the CO2 CON in a DISGRACEFUL barrage of lies. This propaganda opens the door for World Economic Forum (Davos junket) GreenReport / #GreenNewDeal to rob the public by spending TRILLIONS "to save the planet" but in fact use massive robbing of you to save the banks from imminent crisis.
#Scientists4Truth says:
1. Piers Corbyn, wwwWeatherAction.com predicted the late June-early July 2029 Eu & BI Heatwave 13wk Ahead (and warned of more Quakes and volcanoes which came esp July 8-11+-2d)
2. The FakeRecord heat in France is next to a baking highway; See=>@SteveSGoddard
3. Paris in 1930 was hotter, 50C, See =>@drwaheeduddin
4. COLD Moscow at the same time
5. It's wild JetStream NOT CO2.
WeatherAction Summer 2018 June, July + August - forecasts both sides of Atlantic got tremendous acclaim.
CHECK FOR YOURSELF Go To Archive:-
http://www.weatheraction.com/pages/pv.asp?p=wact46
Great winter Wild Jet Stream / PolarVortex success is reported below. ALL past forecasts for any service are available in access boxes when you subscribe. WeatherAction forecasts are hugely superior in scope, detail and proven reliability over all other Long-Range (months ahead) efforts in the field. They give unique high value for planning and preparedness purposes in road, rail, air and sea travel, safety, commodity trading, agriculture and retail footfalls etc. WeatherAction Long Range forecasts pay for themselves many many times over in your bottom-line and risk avoidance in weather sensitive activities. Copy forecasts ARE NOT loaded in access boxes where original is already loaded. All access boxes contain latest issued forecast for that (month).
BRILL VID REPORTS +PowerPoint FROM PublicMeeting 2018, 20 Dec 1-4pm John Harvard Library, Borough High St, SE1 1JA => See Blogs (both Politics & Science) Links
New Year VIDEO! Piers Corbyn - #Scientists4Truth against #FakeScience - speaking at The Stone Of Free Speech Parliament Hill Fields, Hampstead, London announces their 6 point challenge to #UN-IPCC, Al Gore, BBC & David Attenborough to give real world data peer-review evidence of the CO2-GlobalWarming story =>https://www.youtube.com/watch?v=7qqNpTnl9DM =
Note the millions of deaths world-wide every year Piers mentions in the video are caused by Climate-Change POLICY which drives #FuelPoverty (more details in leaflet).
Links to Piers' Presentations at Porto, Bristol and Camden 2018:
=> **Piers-CamdenBristol+Porto1 with new slide 37 http://bit.ly/2QAeDsr = (from PiersPorto1-What'sClimateDoing?+CO2'Theory' is BadPhysics http://bit.ly/2yi7IN7) PiersPorto2 NewAdvances in AstroMeteorologyScience http://bit.ly/2IIO1mg
Piers Corbyn + Mark Windows on WindowsOnTheWorld.net
ClimateChange Trial Fiasco (Usa) https://youtu.be/gDIqDnpehu4 5,000*
The new Mini Ice Age is Here? https://youtu.be/zDBbfDbaiA4 68,000* * to 15 Nov 2019
-----------------------------------------------------------------------------------------------------------------------
Latest news