Welcome to WeatherAction
- world leaders in Long Range Weather & Climate Forecasting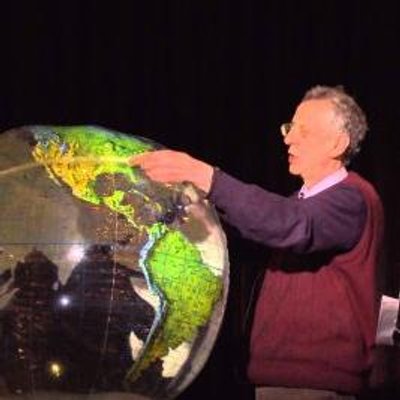 Piers Corbyn, astrophysicist, Managing Director and founder of WeatherAction LongRange forecasters presenting at ElectricUniverse Conference, Albequerque New Mexico USA, March 2014
For latest Weather News,

To Subscribe to Forecasts, donate to Scientists4Truth

& Top Comment on Weather + Climate

Go Right page
=>
Mission Statement and greetings From Piers Corbyn and
latest continually updating solar-wind activity data (aspects of which are predictable by WeatherAction and which impacts on weather circulation patterns)
BELOW
WeatherAction Mission Statement
1. Long Range Forecasting.
WeatherAction will develop and extend Piers Corbyn's revolutionary world-leading Solar based method*
of Long Range forecasting to include all countries of the world months and years ahead particularly for

extreme and dangerous events

. The background physics principles behind the method
are available in presentations** and will be published in full in due course.
*Solar-Lunar-Action-Technique
WeatherAction supports
True-Green-Policies
to defend biodiversity and wild-life and reduce chemical and particulate pollution and points out that

CO2 is not a pollutant but the Gas-Of-Life (plant food).
3. Evidence based science
WeatherAction defends evidence-based science and policy making as the ONLY science. WeatherAction completely supports campaigns for

GeoEthical accountability and CLEXIT - Exit from UN Climate Change Deals

and against data fraud and political manipulation of data and so-called scientific claims now dominating climate and environmental sciences. Evidence shows that man-made climate change does not exist and the arguments for it are not based on science but on data fraud and a conspiracy theory of nature. (see "Why the CO2 'theory' fails ", below)
HELLO! On our site you can keep up with the latest news, videos, comments and reports of weather and related solar activity and give your own observations and comments via the Latest Comment blog (Right) and read WeatherAction news-pdfs in the
'
Latest
' tab.
Our twitter feed -

@Piers_Corbyn

and
facebook page
also carry leading weather and solar activity forecast reports and news.
We sell web-accessible long-range monthly forecasts for Britain & Ireland, Europe, USA and special forecasts of 'Red Weather periods' and related increases in Thunder/tornado and EarthQuake risk (called 'RTQ' / World Extreme Events forecasts). These are available monthly with normally 8 weather sub-periods per month via the web - up to 30 days ahead for B+I, Eu & USA (to be extended). For B+I look-ahead range on line is extended now to 45d, 75d, 100d and 120d (4months). For more details and to subscribe click
here
WeatherAction forecasts, which have independently proven peer-reviewed significant skill -
unlike all others in the field (see

forecast accuracy

)
- are based on our revolutionary Solar-Lunar-Action-Technique (SLAT) which is increasing in scope and skill as our researches advance. Useful presentations on SLAT and WeatherAction forecasts are in the
- See
VIDEO
of Piers Corbyn presentation to 'The Greenest Event', Johannesburg South Africa June 5th 2012 and more recent Video Links (Electric Universe conference USA March 2014) listed below / on right section of this homepage.
-
Presentation
pdf submission to the UK Parliamentary enquiry into the supercold and snowy Dec 2010 - the coldest December for 100 years - which WeatherAction predicted ahead of all others -
WeatherAction Long-Range forecasts are world leaders
They
give possible likely weather scenarios (+/-1d) in typically 8 time periods per month for Britain+Ireland, Europe, USA regions.
They are
NOT
substitutes for short range detail
but provide a likely scenario for LongRange decisions and choices

and are normally more accurate and applicable than standard meteorology on all time scales from months ahead to 5days ahead. WeatherAction are the only LongRange forecasts with proven peer-review published significant skill.
In addition to LongRange detail typically within 1 or 2 days resolution

WeatherAction Solar factors - R5, R4, R3...

( in all forecasts) give advice which point to impro
verments of short range model forecasts.
Comments
and news in forecasts and here and in blogs linked below deal with both LongRange Forecasts and medium-short Weather and geophysical effects - eg aurora - of solar factors in Br+Ir, Europe, USA and across the world.
Follow

@Piers_Corbyn

on twitter for very latest news and comment.
Note Piers' tweets/retweets of standard model output at times may not imply agreement but is more information since models change so much in this Wild-Jet-Stream / Mini-Ice-Age era.
ALL PAST FORECASTS are available

in the web access boxes for current forecasts and in the Forecast archive (Via Forecasts tab) as it updates.
Forecasts are normally for each MONTH and in (up to) 8 sub periods Br+Ir, Europe inc Scandanavia and USA.
In forecast access & notes BI, B+I, BrIr, Br+Ir = Britain+Ireland; Eu = Europe inc Scand.
30d forecast means current/next month up to ~30d ahead and is issued at ~end of previous month.
45d forecast means ~15d to 45d ahead and is issued mid of previous month; etc for 75d.
Forecasts issued can include re-issue of copies of previous without update and appropriately labelled [even if no changes have been (yet) made] - so subscribers know they have not missed a forecast (update). BI 100d, 90d, 75d, 45d and 30d can be the same but there normally will be extra detail and/or (sometimes) changes at any stage or extra stages espec for 45d & 30d
issues.
The basics of any forecast normally stay unchanged from ~6m ahead to 30d fullest detail in ~85% of cases.
WeatherAction is involved in the Global Warming/Climate Change debate
where we point out that the world is now cooling not warming and there is no observational evidence in the thousands and millions of years of data that changes in CO2 have any observable effect on weather or climate in the real world.
There are no scientists in the world who can produce such observational data and we challenge anyone reading this to send us such observational evidence from the real world or find someone who can and get them to produce it.

There is only effect the other way, namely that ocean temperatures control average CO2 levels due to basic laws of physics about the soluability of CO2 gas in (sea) water. Boris Johnson, the (then) Mayor of London has expressed interest in what we say:
see article
Thank you,
Piers Corbyn
, MSc (astrophysics), ARCS, FRAS, FRMetS
Director WeatherAction
WeatherAction
Business summary:
WeatherAction are world leaders in Long range weather - and climate - forecasting and produce detailed weather forecasts to resolution of a few days months ahead for Britain & Ireland, Europe and USA +South Canada, and climate forecasts up to 20 years ahead.
The forecasts are based on predictable aspects of solar particle and magnetic activity and sun-earth connections and their modulation by lunar effects. The unique method developed by Piers Corbyn - WeatherAction founder, astrophysicist, theoretical physicist and weather & climate physicist & forecaster - is kown as The Solar-Lunar-Action-Technique (SLAT) of Long-Range forecasting.
Independent peer-reviewed measures of WeatherAction forecasts, monitors by insurance loss-adjusters, and scientific weather bets through William Hill show the significant skill of WeatherAction forecasts weeks and months ahead while other ('classical' / Numerical modelling) methods have no-skill (see www.WeatherAction.com Forecasts / accuracy).
Forecasts out to 100days ahead for Britain and Ireland and less (but extending) for Europe and USA are sold at low charges on-line via www.WeatherAction.com . Forecasts further ahead - eg up to 6 or 12 months ahead are available directly from WeatherAction.com . Most regular customers are farmers, commodity and energy traders, water companies, holday operators, event planners ( eg weddings, holidays, festivals), weather-sensitive retail and outdoor-pursuits.
WeatherAction forecasting powers are greatest for extreme events - storms and heatwaves / cold spells. WeatherAction's unique R-periods ('Red' weather periods, topmost R5 and R4), forecasts, now recognised world-wide by scientific forecasters and extreme-event analysts have unique skill in predicting most likely periods of extreme thunder and tornado risk and Tropical Storm formation and Rapid development. The same / related periods are also used for Extreme Earthquake risk trial forecasts.
WeatherAction significant forecast successes with detail where applicable to a few days include:-

- VERY Wet summers Britain & Ireland 2007, 2008, 2009 (when UK MetOffice precicted 'BBQ' summers!);

- West Russian Heatwave and the date of it's ending in August 2010;

- UK coldest (and very snowy) December for 100 years Dec 2010;

- Extreme deadly tornado swarms eg Joplin Missouri USA May 2011;

- Hurricane Irene USA East coast predicted in detail 12 weeks ahead;

- The year without a summer - extreme deluges and hail - Britain & Ireland 2012;

- Very Extreme deluges and hail July 2012 USA and Europe;

- V late Spring BI 2013 (Piers/WA won British Asparagus Assoc competition for market readiness);

- Late Oct Storm ('Piers Corbyn's Storm) S England +NW Euope 28Oct 2013, predicted 6mth ahead;

- Extra-ordinarily cold (displaced polar vortex) Winter/Springs 2014 and 2015 (East) USA+S Canada.
- Formidably skilled forecasts for April and May 2016 in BI, Eu and USA.

NONE of the above were predicted long-range by any other forecasters.
Forecast Subscription access details - ensuring your updates
30d forecasts

:
Access is to 28th of last month subscribed (uploads ~29-31st)
Subs start in the same month for

payment on or before 21st of month. From 22nd the Sub is deemed to apply from the next month and the current month is free.
45d (BI) forecasts

:
Access is to 14th of last month subscribed (Uploads ~15-17th)
- so that next month which loads 15th onwards is excluded. 30d for that month is also loaded.
45d subs start for the following month for payments made till 27th. From 28th subs are deemed to start from the month after that and months prior to that are free.
75d (BI) forecasts

:
Access is to 14th of month before last month subscribed
- so that next 75d month which loads 15th onwards is excluded. 28th, as 45d, is sub start switch date.
100d (BI) forecasts = Season ahead plus 10 days

:
Access is to 21st of 2nd month before last month subscribed. Sub start switch date is 22nd
- so that next 100d month which loads 22nd onwards is excluded. 75d loads on ~15th
AND

45d access is given to 14th of last month subscribed
so 45d, 30d forecasts for the months load.
150d (5 months) ahead
access is to 28th of month concerned and updates on 29th onwards.
Why the CO2 'Theory' Fails
1. FACT.
There is no evidence for the CO2 climate driver proposition in
the real world using real data over hundreds of thousands of years.
World temperatures do
not
follow CO2.
The world is not warming

and has not been doing so for 18 years. Even under fraudulent UN-MetO-NOAA manipulated data the world is

not warming. ALL the alarmist predictions of CO2 warmism have failed.

See

http://www.weatheraction.

com

/docs/WANews14No11.pdf

and

links in Article about BBC-MetO charlatan John Hammond's

Science Denialist claims, in WeatherAction blog

http://

bit

.ly/1xKYPrJ

(sec3)

FACT

Changing CO2 has no effect

EVEN the Models used by the Met Office and UN's Climate Committee (the IPCC) show CO2 levels have no effect on the Jet Stream or extremes which come from the Wild Jet stream changes which they fail to predict.

It is meteorological fact that the recent very wild weather extremes and contrasts follow from wild Jet Stream behavior. THAT Wild Jet Stream (Mini-Ice-Age) behavior was and is regularly predicted by Piers Corbyn's Solar-Lunar approach and is nothing to do with CO2. See

http://www.weatheraction.com/docs/WANews14No06.pdf

& Piers' video

http://bit.ly/QS0k34

The claim that these extremes are driven by CO2 / man made Climate Change is a lie for which there is no evidence or scientific paper which demonstrates a link in the real world.
2. FACT.
Even if CO2 had an effect the idea that Man
'
s 4% of total CO2
flux rules the other natural 96% flux in and out of sea/land making it follow
man
'
s activity
is a ridiculous
conspiracy theory of nature
.
It follows War should be declared on termites which emit 10x Man'

s CO2 equivalent. Why has this not happened?
3. FACT.
The reason why the CO2 atmosphere theory can never work is
that the Ocean-atmosphere interface controls the amount of CO2 in
air
–
a warmer ocean (which holds 50x more CO2 than the atmosphere) emits CO2 and vice versa. This is very basic physics*.
Just as when you warm a glass of fizzy drink more CO2 comes off and it absorbs more when it is cold. Putting more CO2 above the glass of fizzy drink does NOT however warm it up!

Ocean temperatures CONTROL atmospheric CO2 levels.

It is an

observed

fact in millions of years of data that Ocean temperature

changes

LEAD

atmospheric CO2 changes.

Irrespective of these facts there are 2 other reasons why CO2 warmist theory must fail: a) the surafce cooling effect of plants b)

Non equilibrium thermodynamics in the atmosphere - ie the assumptions of the

'

theory

'

are nonsense. *Henry's Law.



"2014 (or 2015 or 2016 or 207 or 2018...) World hottest ever"?
- Nope!
built on:- BAD SCIENCE, Data Fraud and a brainwashed public
by:- Carbon Tax grabbing Govts, Big Oil and Wall-St Super Corporations
Support
#CLimateTruth!
- Get the FACTS below
re WINTER 2014-2015 Britain & Ireland (and implications for Europe)
05 Jan (later) 12th day of Xmas 2015
The utter disgrace of Official temperature "reports" -

~30% of USA data stations are now FABRICATED Data
Data fraud hits record levels every year since 2014

To see the record levels of fraud now perpetrated for USA date

(let alone UK and other Met Offices around the world and world bodies) g
o to Piers Corbyn latest Presentations (power Point Links in Right column of this home page) and go to:-

http://stevengoddard.wordpress.com/2015/01/05/ncdc-breaks-their-own-record-for-data-tampering-in-2014/

and see a flip-flop of adjustments upwards which corresponds to CO2 amounts!! LOL




Piers Corbyn says "This is not an increasing graph. the absurd claims cannot continue. We need a world campaign to clear out the fraud and clean up science".
BBC Science-Deniers Lie again on Climate Change & Extreme weather
On

Sept 10

2014 In keeping with their deluded stance that all weather extremes are CO2 extremes and their
Goebbels-esque approach to hit the public with the biggest climate lies as often as possible Roger Harrabin (BBC Environment Correspondent) gave a predictable double whammy of dishonesty on the extreme weather events in Asia and around the world.
He said on BBC TV News that
As the the world continues to warm incidence of extreme events such as in recent days will increase.
FACT
The world - using real data - is not warming
- and has not been doing so for 18 years. Even under fraudulent UN-MetO-NOAA manipulated data the world is not warming. See
http://www.weatheraction.com/docs/WANews14No11.pdf
and
links in Article about BBC-MetO charlatan John Hammond's Science Denialist claims, in WeatherAction blog
http://bit.ly/1xKYPrJ
(sec3).
The United Nations Intergovernmental Panel on Climate Change (IPCC) predicted global
warming would impact winters. "Milder winter temperatures will decrease heavy snowstorms,"
IPCC
stated
quite
plainly
in its 2001 Third Assessment Report. IPCC's prediction has two components: (1) global warming will cause milder winters and (2) global warming will cause a decline in heavy snowstorm events. These two predictions are clear and unequivocal.

BOTH HAVE FAILED TOTALLY
FACT
Changing CO2 has no effect
The Models used by the Met Office and UN's Climate Committee (the IPCC) show CO2 levels have no effect on the Jet Stream or extremes which come from the Wild Jet stream changes they fail to predict.
It is standard meteorology that the recent wild weather extremes and contrasts follow from the wild Jet Stream behaviour. THAT Wild Jet Stream (Mini-Ice-Age) behaviout was and is regularly predicted by Piers Corbyn's Solar-Lunar approach and is
nothing to do with CO2.
See
http://www.weatheraction.com/docs/WANews14No06.pdf
& Piers' video
http://bit.ly/QS0k34
The claim that these extremes are driven by CO2 / man made Climate Change is a brazen falsity for which there is no evidence or scientific paper which demonstrates a link in the real world.
Harrabin is a Science denier and we challenge him - along with BBC- MetOffice's John Hammond to justify their case in public debate on their misleading claims which are a disgrace to the BBC, Met Office and world science.
Useful information + Links
( i ) RECENT TOP VIDS + PDFs
by Piers Corbyn - short links
(ii) BigOil backs the CO2-Climate Change Scam all the way
because it ensures high energy prices and massive value for much of their otherwise worthless assetts in less accessable oil and gas fields.
See these BP links as an example
http://www.bp.com/en/global/corporate/sustainability/the-energy-future/climate-change.html
http://www.bp.com/content/dam/bp/pdf/sustainability/issue-reports/CDP_2013_questionnaire_response.pdf
(iii) Other links on data massaging / fraud:
http://www.telegraph.co.uk/earth/environment/10916086/The-scandal-of-fiddled-global-warming-data.html

http://weatheraction.wordpress.com/2014/08/23/australian-met-office-accused-of-manipulating-temperature-records/

http://stevengoddard.wordpress.com/2014/08/22/thermometers-show-that-the-us-has-been-cooling-for-nearly-a-century/
(re
United States Historical Climatology Network
)

WATCH USHCN FRAUD SWITCH BELOW

(For 'Final' read 'Fiddled')
Read artcle(s) for glaring evidence of fraud perpetrated by data 'selection/de-selection', and

'adjustments'/
modifications/'corrections' to make past processed 'data' colder and present warmer than objective honest records.
CURRENT - RECENT Top Solar + Weather data Links
Solar Wind properties
REDTRACE
(below)
Magnetic Field Bz negative = strong SolarWind-Earth connection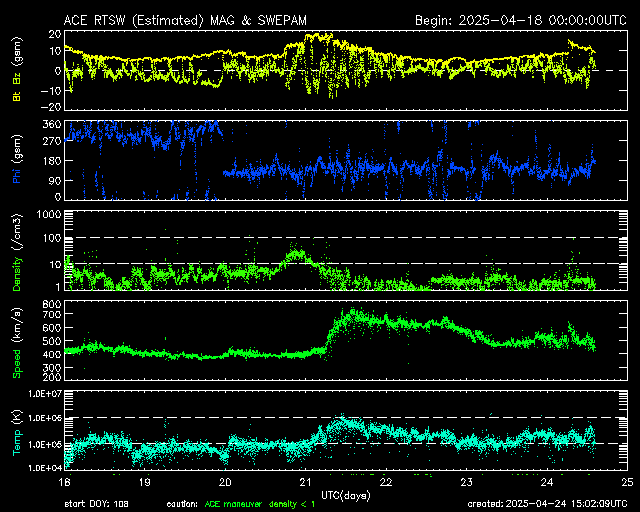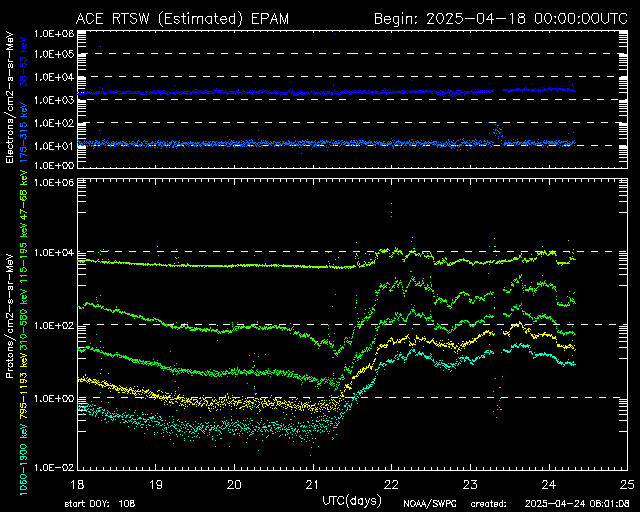 STRATOSPHERIC ZONAL MEAN TEMPERATURE GRAPHS: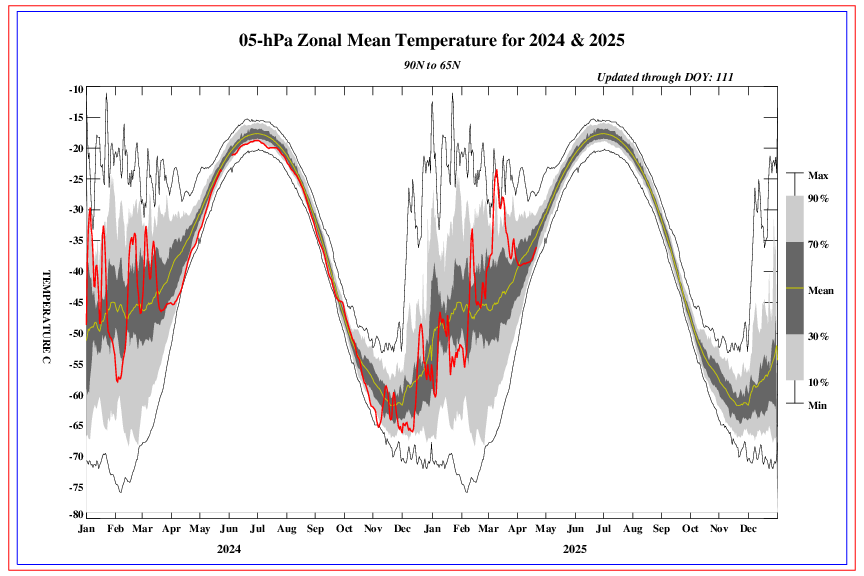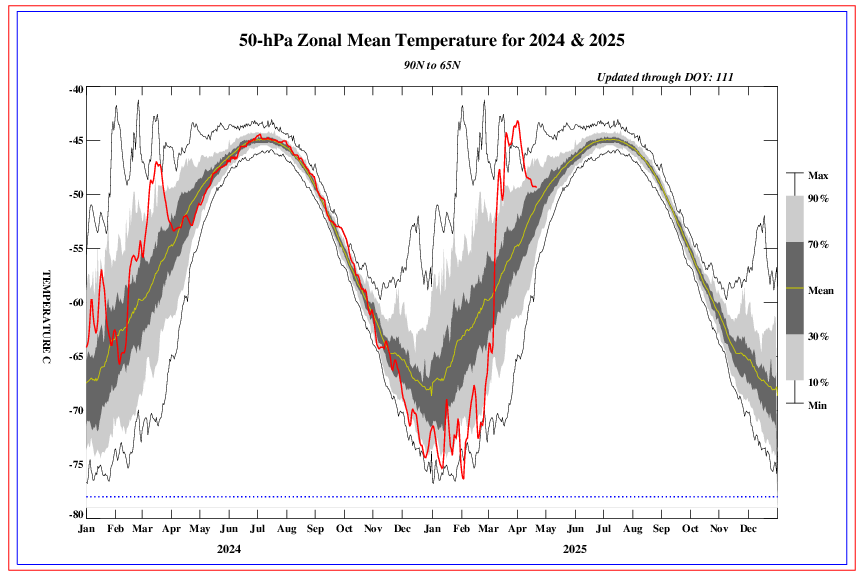 http://www.cpc.ncep.noaa.gov/products/stratosphere/strat_a_f/gif_files/n15_12z_amsu_t02_nh.gif
WeatherAction RED WEATHER WARNINGS
WeatherAction
Red 'Solar-activity Effect'
/
'RedWeather'
periods*
- of weather & solar-geophysical activity warnings are the world-leading predictive parameters in LongRange Sun-Earth relations.
*These are uniquely predicted by WeatherAction and no others using Piers Corbyn's Solar-Lunar-Action-Technique.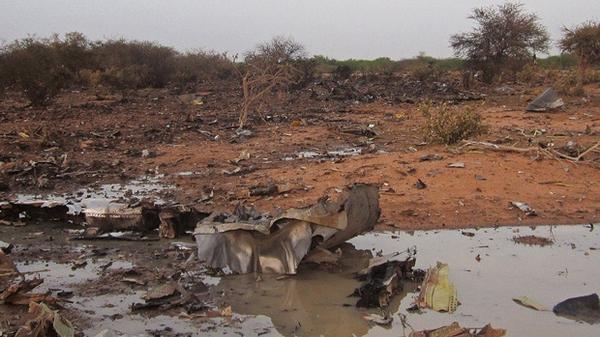 WeatherAction
Top/Major Red (R5/R4)
periods* warning of possible extreme weather events have received acclaim for reliability and timing in the last year.
Red Solar-Weather Periods
- Special interest to Airline pilots and crew and frequent fliers
WeatherAction TopRed, R5,

periods show greatest risk of

dangerous t

hunderstorms

and

turbulence in airflight.

The 2 most serious thunderstorm caused air disaters since 2009 were in WeatherAction

'TopRed' R5 periods

...

There is increased interest in WeatherAction

'RTQ' (RedWeather, Thunder/tornado. Quake(trails) Risk)

forecasts for air travel and activity.

RTQ

forecast are published as a monthly table with a news page which is available alone as a forecast and also R periods included in other forecasts:-
WeatherAction

R5,R4,R3...

values are included in ALL forecasts 30d, 45d, ahead and some indications further ahead along with associated solar / aurora / geomagnetic events.

The next serious Redweather periods are available in all Foreacasts
W
eather
Action
www.WeatherAction.co

m
@Piers_Corbyn
The LongRange Forecasters
Get ahead of the weather game - follow us on twitter
Delta House,
175-177 Borough High St. London SE1 1HR
(+44)(0)
2079399946,
(+44)(0)7958713320
Welcome to WeatherAction!
World Leaders in Long-Range forecasting
BUY NOW FOR TOP DEALS (info below) marking Electric Universe conf (BathUni UK +area July 6-10).
TOP DEALS STILL ON.
Hurry
!
After WeatherAction captured all the basic scenarios and extremes in Spring (NH)and the first few weeks of June Br+Ir, Europe & Usa; what's next? DISCUSS & READ COMMENTS on the increasing number of "Little-Ice-Age-events" in North and South hemispheres and follow our Tropical storm forecasts in both hemispheres.
STOP DELAY+SABOTAGE OF OUR DEMOCRATIC BREXIT!
GO WTO:

UK can Leave EU NOW easily & safely by managed #WTODeal.

SEE =>

http://bit.ly/

2U7C2Dd

<=

Ignore "CrashOut" bogey FakeNews against WTOBrexit!

The May-Merkel-EU (4thReich) "Withdrawal-Agreement" (TREATY)=German-Brexit is far worse.

EU unelected leaders said on film that they want to make UK an EU colony.

We say NO NO NO

!


(June 25) "ClimateEmergency" Heatwave #FakeNews

is now being massively promoted by politicians, BBC and media to push the CO2 CON in a DISGRACEFUL barrage of lies. The aim is to follow the WorldEconomicForum (Davos junket) GreenReport / #GreenNewDeal to rob the public in the name of spending TRILLIONS "to save the planet" but in fact use massive spending to save the banks.


#Scientists4Truth says:
1. Piers Corbyn,

predicted this late June-early July

& BI

13wk Ahead (and warn of more Quakes and volcanoes to come esp July 8-11+-2d)
2. The

in France is next to baking highway; See=>
3. Paris in 1930 was hotter, 50C, See =>

4. COLD

at the same time

5. It's wild

NOT


WE CHALLENGE

BBC ITV RTtv UN-IPCC #ExtinctionRebellion to SPEAK THE TRUTH AND DEBATE WITH US



Pass the truth on! Organise a debate in your area!
Use twitter hashtags!

#Action4TRUTH NOT #ExtinctionRebellion!



TOTAL SUCCESS

for Piers Corbyn's TopRed R5 period July 8-11+-1d (or+-2d for more geophysical and weather effects), predictions below.
CONFIRMING EVENTS:
New SunSpot
Dramatic Extra Solar wind speed +temp
Extra(

K5

) Geomag Activity
NEW BIG Quakes

M6+

& volcanism - Stromboli
Major thunder & v dramatic hail & local storms
NEW Tropical storms / Hurricanes (Gulf of Mexico eg)
Pdf of News flier below go to (click):-
http://www.weatheraction.com/docs/WANews19No05.pdf
Pass it on and subscribe to WeatherAction forecasts. Thank you!



Top Latest Presentations
Piers Corbyn's ppt-pdf Presentation (Swindon 22 June):

http://bit.ly/2XzLQeN
- Similar to Glastonbury June 1, Huntingdon June 8, Totnes June 22


Top Leaflet

(first issued Dec2018)

6point ClimateChallenge

to BBC and UN and

EXPOSE

of the Orchestrated/manipulated Protest

#ExtinctionRebellion / #ClimateEmergency

http://bit.ly/2r4WgBn


Top Videos
The Bigger Picture Event:

Sat June1 Glastonbury KingArthur Pub 12noon-6pm

STOP the CO2 GlobalWarming hoax and FIGHT Social-Cleansing and imposition of mass surveilence and control (UN-EU Agenda 21-2030)

The

event was BRILLIANT said all

=>

Info

www.WindowsOnTheWorld

.net

Also goes to link to Piers Corbyn Challenge to UN-IPCC SpecialReport15, SR15 Vid at Stone Of Free Speech Parliament Hill Nov 2018.
=>

THE GLASTONBURY EVENT WAS TRANSMITTED LIVE. You can see it again via:

Facebook

- King Arthur Pub Glastonbury => Home => scroll down to

Videos

and find 4 videos of the event (in reverse order or appearance):-

John Kitson, on the deadly Dangers of 5G

Piers Corbyn, arming you to fight back with science and politics

Sandi Adams, on the UN-EU Agenda21-2030 programme of control

Mark Windows, on the origins of the policies being imposed

On Saturday after the conference we launched the

#SaveTrees-STOP5Gs

campaign at an ancient holy tree

in Glastonbury & on Sunday we demonstrated at the Mayor's inauguration chanting

SaveTrees-Stop5Gs!

and #

FakeGreen!



=> TOP VIDEOS - Piers Corbyn Speakers Corner Apr-May 2019
Hello! Summer NH / Winter SH, is here!
A special welcome to new
visitors
via twitter / facebook Messenger/ WhatsApp / Linked-In / ContentOfEverything SpeakersCorner video / etc!
Do pass on our details
www.WeatherAction.com
and
twitter
@Piers_Corbyn
The unusual cold blasts for much of May in Britain+Ireland and much of Europe (and Usa) were predicted in detail 12 weeks ahead by WeatherAction and are part of the looming #LittleIceAge.
If you're Weather Serious prepare for ALL SUMMER (NH) NOW
- Br+Ir, Europe, Usa. GO=>
JULY 30d FULL
B+I, Eu, Usa Await you
:
Br+Ir
JULY FULL 30d
(6periods)
IS LOADED in
:
BI: 30d, 45d, 75d, 100d, 5m,
Bi
ALLSummer
Now
; Eu EnTrades (75d); BI-with-Eu 45d; TheW
holeLOT
Eu 30d

JULY FULL 30d
(6periods)
is LOADED in
:
Eu: 30d, 45d, 5m,

EuALLSummerNow

; Eu Energy (BI+Eu 75d); BI-with-Eu 45d; TheWholeLOT.
Usa 30d
JULY FULL 30d
(6periods)
is LOADED i

n

:
USA 30d, 45d, 5m,
Usa-All-Summer-Now;
TheWholeLOT.
AUG+SEPT+OCT

BI Eu Usa are loaded / load soon in

45d/75d/100d & 5m ahead

Services
(June+) July+Aug in/loading
BI, Usa, Eu
now
FREE
Tropical Cyclone landfalls forecast (trials) Australia-NZ
=> Go to OnLine shop Link below and click AusNZ Tropical Cyclones FREE pdf download link, last in forecast shop list,
BUY ANY OF AMAZING DEALS in Shop for free access

TEXT "AusNZ" Club to 07958713320 for our records.
All forecasts
up to 5m ahead
BI, Eu, Usa
(inc Australia NZ when they come)
=> 12m 5m Ahead BI / Eu / Usa
75%OFF
=> 6/12m 45dahead JULY+JUNE now
BIEuUsa
50/58%OFF
WeatherAction Summer 2018 June, July + August - forecasts both sides of

Atlantic got tremendous

acclaim

. CHECK FOR YOURSELF Go To Archive:-

http://www.weatheraction.com/pages/pv.asp?p=wact46

Great winter Wild Jet Stream / PolarVortex success is reported below.

ALL past forecasts are available for any service in access boxes when you subscribe to any service

WeatherAction forecasts

are hugely superior in scope, detail and proven reliability over all other Long-Range (months ahead) efforts in the field.

They give unique

high value

for

planning

and preparedness purposes in road, rail,

air

and sea travel, safety, commodity trading, agriculture and retail footfalls etc. WeatherAction Long Range forecasts pay for themselves many many times over

in your bottom-line and risk avoidance in weather sensitive activities.

Copy forecasts ARE NOT loaded where original is already loaded.

All access boxes contain latest issued forecast for that (month).

Undue

delays

in updating gain

forecast

access credit extensions

. These may be automatic but if you have suffered a delay you can claim an extension via on-line comment or email

Piers@WeatherAction.com

For consultancy advice - trading etc: 07958713320



More News...
+ go @Piers_Corbyn
#Scientists4Truth counterprotests against #ExtinctionRebellion brainwashed ClimateCult -
- April 17, Good Friday April 19, Easter Monday April 22 -
The Good Friday WaterlooBridge #Scientists4Truth counter-protests were reported in The DailyMail and Daily Express on Easter Saturday. The comments and Like/Dislikes on them were overwhelmingly supportive of Piers' scientific position and strongly against Extinction-Rebellion (#XR).
Easter Monday: Scientists4Truth banners, leaflets and loudspeaker speeches got a lot of interest from people going to GretaThunberg-Guardian event in Friends Meeting House Euston.
We later handed in a letter to BBC demanding scientific evidence for the #CO2 story and gave out leaflets at MarbleArch.
Piers says:
"Many #XR protesters were totally ignorant of BBC and EU-UN orchestration of protest they had got involved in, nevertheless we still gave out lots leaflets and had some good discussions.
"There is no such thing as man-made #ClimateChange.
"If the protesters wanted to do anything useful they should protest AGAINST wind farms which kill birds, bats and (eg in Germany) kill thousands of tons of pollinating insects annually. This limits crop growth and endangers rare birds and bats.
Piers Corbyn says: "The BBC is now a TOTALLY IMBALANCED 24/7 propaganda machine for CO2 FakeScience.
Their lies are now at Goebbelesque levels of brainwashing. Without them and Sir David Attenborough of #WalrusGate ExtinctionRebellion would have tiny effect.
"Those of us who can see through the Climate lies have a
DUTY
to get the truth out & DEMAND fair say on BBC / MSM.
SO please support #Scientists4Truth and
GIVE
to the
cause
.
ExtinctionRebellion has huge corporate backing from the UN-deep shadow-State, #BigOil and 5G oligarchs, we have none.
via OnLine shop (+Donate) link
Are you a twitter follower /
fb
friend of PiersCorbyn / WeatherAction and the fight for accountability in Science and politics - to defeat the climate hoax and save Brexit?
YOUR SOLIDARITY IS NEEDED!
www.WeatherAction.com
&
@
Piers_Corbyn
rely on forecast sales.
Take up the amazing forecast deals, TODAY!

Use the forecasts to improve your bottom line!

Hit the DONATE to #Scientists4Truth button
WeatherAction prospects for Australia-NewZealand AND WORLD-WIDE LongRange forecasts now REAL
The
two severe Tropical Cyclones
Veronica and Trevor which hit N & NW Australia March 22-23rd both formed in WeatherAction
TopRed R5
period Mar17-20+-1d.
"This is excellent News" said Piers Corbyn, "This confirms yet again the power of our

R5

and

R4

predictable periods of major sun (Solar-Wind) - Earth weather effects which ALWAYS ramp-up storms and cyclogenesis. Indeed ALL major Tropical storms/Cyclones Form/PowerUp in our R5 or R4 periods (No major storm yet checked - which is all of them which got our attention - breaks this, my first Rule of storms).
"Furthermore this success confirms ideas we are developing for Australia-NewZealand forecasts WHICH ALSO APPEAR APPLICABLE TO ANYWHERE IN THE WORLD, including parts where we have not got as much past data as for Br+Ir, Europe and Usa.
We will now be able to make some preliminary forecasts of some Aus-NZ (extreme) weather events for parts of April and May

If these are successful we

could

expand to the rest of the world in time.

HOWEVER

we have an acute lack of resources to do this work and the CO2 EU-UN brainwashing of authorities and businesses who does not help.

We have a small CLUB (mostly farmers) in Aus-NZ who have bought other forecasts (eg Usa/Eu) to support this R&D but there have been delays through lack of resources for which we apologize. The point is we need more resources.

ANYONE - person or organisation

READING THIS who wants to advance Aus-NZ & then the rest of the world forecasts please

BUY existing forecasts

(eg TheWholeLOT or whatever takes your fancy)

PRONTO

and text me on 07958713320 to say what countries you are interested in seeing developed so we could prioritize those and involve all such supporters in a CLUB of access to early results / reduced prices in future etc.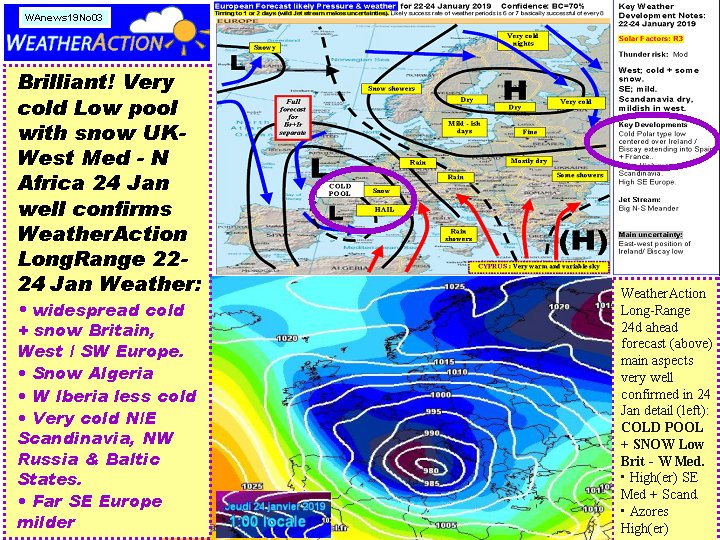 Late January

EXTREME cold blasts and massive snowfall

from wild Jet Stream and displaced polar vortex flow both sides of Atlantic,

BI-Eu & Usa

, superbly confirmed WeatherAction climate forecasts ten years ahead and Long-Range forecasts detail 6 months and 45d / one month ahead.
BRILL VID REPORTS + PowerPoint FROM PublicMeetin
g 20 Dec:
Challenge to the CO2 Global-Warming narrative - What've they gotta hide?
THURS DEC 20 1pm-4pm John Harvard Library ,
211 Borough High St, SE1 1JA,
Piers Corbyn in his presentation (Video & PowerPoint) explains why the so-called #GreenhouseEffect #FakeScience "theory" (of Anthropogenic Global Warming, AGW) violates basic physics:- the 1st and 2nd Laws of Thermodynamics (back radiation version of AGW) and non-equilibrium radiation physics (Lapse-Rate version of AGW) and Henry's Law of liquid-gas dynamic equilibrium exchange (all versions of AGW).

Piers Corbyn

on The scientific challenge to the CO2 story and the bad physics of Globalist-Warming exposed:-

Philip

Foster

on UN-EU-FakeGreen policies and Grenfell Tower.

Peter Gill

on Key fails of CO2 warmism

News

on YellowVestsUK against CarbonTax/UN-EU

Agenda21; for Energy-At-Cost, Housing-At-Cost, Brexit Now.......

#Scientists4Truth Vs #CO2-GlobalWarming-FakeScience and #ExtinctionRebellion-FakeProtest challenged the UN-IPCC, AlGore, SirDavidAttenborough, BBC-RogerHarrabin (or representatives) to provide peer-review real data evidence that CO2 levels drive climate (temp) changes (and 5 other points in 6 point challenge below). We know there is no such scientific paper but

we are giving them a chance

. THEY HAVE SO FAR FAILED TO REPLY so we will empty-chair them unless they / something shows up. CO2 levels are an effect not cause of climate changes.
Piers Corbyn, Philip Foster & Peter Gill are all well qualified physicists.

Further info 07958713320
NEW VIDEO RELEASE! Piers Corbyn
- #Scientists4Truth against #FakeScience
- speaking at
The Stone Of Free Speech
Parliament Hill Fields, Hampstead, London announces their 6 point challenge to #UN-IPCC, Al Gore, BBC & David Attenborough to give real world data peer-review evidence of the CO2-GlobalWarming story.
=> http://bit.ly/2PpVzvX <= by

PhilipFrancis Electric Cosmology (fb) - ElectricUniverse.

S

uperbly

live streamed.
KEY POINTS BY PIERS 7+20 Dec 2018 John Harvard Library, London Bridge:
CO2 Levels are EFFECT NOT CAUSE

of changes in climate. This is shown by a million years of data. The Sea Rules the atmosphere and The Sun rules the sea. Sir David's man-made climate-change alarmism is total falsity and delusional nonsense.

IF

another famous naturalist -

David

Bellamy

- had not been sacked by the BBC and removed from all other posts of import when he pointed out the Man-Made climate Change story is a hoax;

THEN

SIR David Attenborough would not be now spouting lies from the UN in the interests of Wall Street super corporations and BigOil who have doubled profits and received Mega handouts through Climate-Change policy energy price hikes and absurd mega 'Climate' projects. FOLLOW THE MONEY.

THE OBJECT OF GLOBAL-WARMING / CLIMATE-CHANGE POLICY IS NOT TO CONTROL CLIMATE WHICH IS IMPOSSIBLE BUT TO CONTROL YOU.

UN Climate-Change policy is a new "

CLIMATE-WMD

" - as false as the UN claims of Iraq Weapons of Mass Destruction which led to the Iraq War.

THE UN ADMIT the point of their Climate policy is

NOT

about

environment

but to redistribute wealth (UPWARDS - they don't say that bit)

There is now

a war on for evidence-based scientific truth

and academic freedom. Climate Realist academics are being victimised and various institutions have blocked balanced meetings on the issue of Climate Change / Global-Warming.

UN-EU and National Govt Climate policies and city policies (increasing city populations and forcing dwelling sizes down and prices up - which drives social cleansing) are all guided by UN

Agenda21

/2030 which must be opposed absolutely. (see WindowsOnTheWorld - TheBiggerPicture shows)

The EU is an enforcer of all these policies

UK NO-DEAL BREXIT NOW

(eg under WTO rules) is MUST. DEMAND IT NOW FROM YOUR MPs

THE

YELLOW VESTS SHOW THE WAY

- support our 6-point demands (see below) on UN-(now including Sir David) - AlGore - BBC. Deadline Dec14.

Philip Foster gave an excellent expose of how blind following of "green" policies led to disasters such as

Grenfell

tower
Links to Piers' Presentations at Porto, Bristol and Camden:
WeatherAction TopRed

R5

period Jul28-Aug1+-1d Great success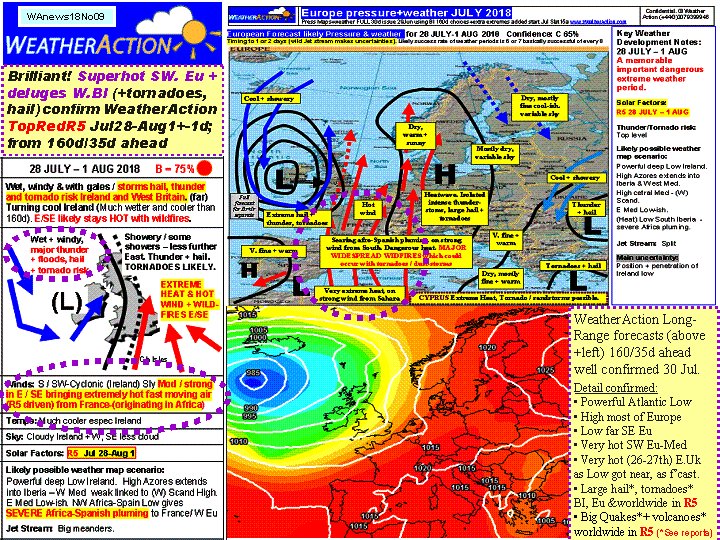 KEY reasons
Must-Have
article

why science knows CO2 levels are
Effect
Not Cause of Climate Changes, The CO2 story is

#FakeScience

! =>
pdf
http
://
bit
.ly/2iIoMXN
Piers Corbyn + Mark Windows on WindowsOnTheWorld.net
* views count to Oct 26 2018
CO2 levels are Effect NOT Cause of Climate Changes
That's not what you've been told by #MSM!
Piers Corbyn spells out the facts in
Easy points on why CO2-Climate story fails -
pdf:
http
:/
/
bit
.
ly
/
2iIoMXN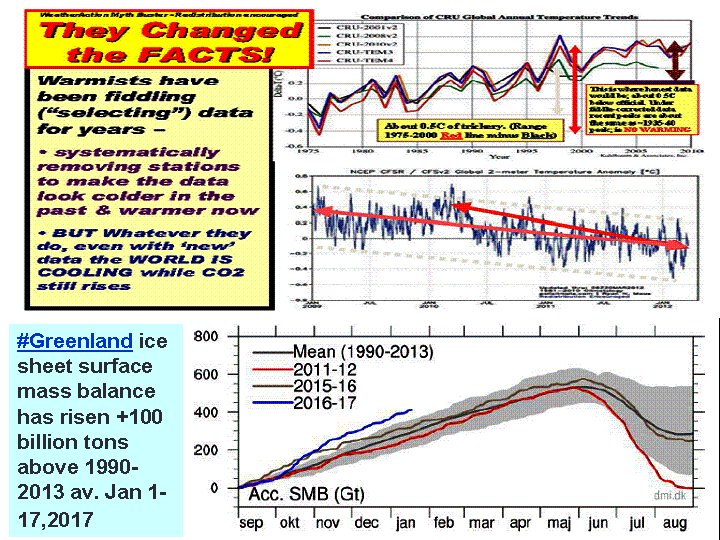 LATEST NEWS & READER COMMENTS: CLICK BLOG LINKS TOP & BELOW
BLOG: The fight for accountability in Science & Politics
The UK & world are in the most important period since WW2. The "WW3" struggle to Defend the democratic Brexit vote against WallStreet-Remainist "4thReich" diktat is NOW. JOIN THE DISCUSSION HERE
BLOG: IT's SUMMER (NH) & WINTER (SH)! What's next?
After WeatherAction captured all the basic scenarios and extremes in Spring (NH)and the first few weeks of June Br+Ir, Europe & Usa; what's next? DISCUSS & READ COMMENTS on the increasing number of "Little-Ice-Age-events" in North and South hemispheres and follow our Tropical storm forecasts in both hemispheres.
HELLO TO SPRING 2019! PREPARE FOR MORE WILD WEATHER
Hello Spring 2019. More wild Jet stream weather is expected this Spring and the rest of this year. If you're not yet a subscriber please join and PREPARE for whatever comes.
Latest news